At only 28-years-old, Avan Tudor Jogia is a Canadian-British actor, singer, activist, director, and writer. And when it comes to his hairstyle, it's definitely a romantic looking one!
Long wavy hairstyle – Now here's something else in our days! 😉
Uniform layers are jagged cut all through this shaggy mane to balance out the body and to encourage the soft movement of the natural waves. This casual look is great for those with a natural kink in their locks looking for a low-fuss hairstyle to frame a long face. Regular trims are needed to prevent split ends.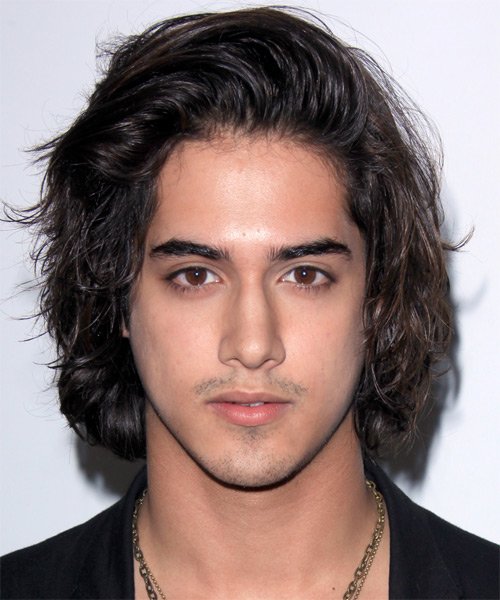 Avan also likes to get a man bun up there, from time to time.
Do women still like that? The answer is `Hell yes!' apparently ☺ If they can rock it, then it looks good. Long hair. Let loose or up tight in a man bun. Gentlemen, if you can rock it… chicks still dig it! Simple as that.
Women dream of running their hands through a man's long, wavy locks, and if that suits your fancy, then this style is one to consider. It's perfectly shaped at the back and on the sides, but the top flows naturally. Just apply a bit of matte pomade and brush hair back from the sides and top, then use your fingertips to muss the top section and allow it to fall naturally.
How to get the Avan Jogia hairstyle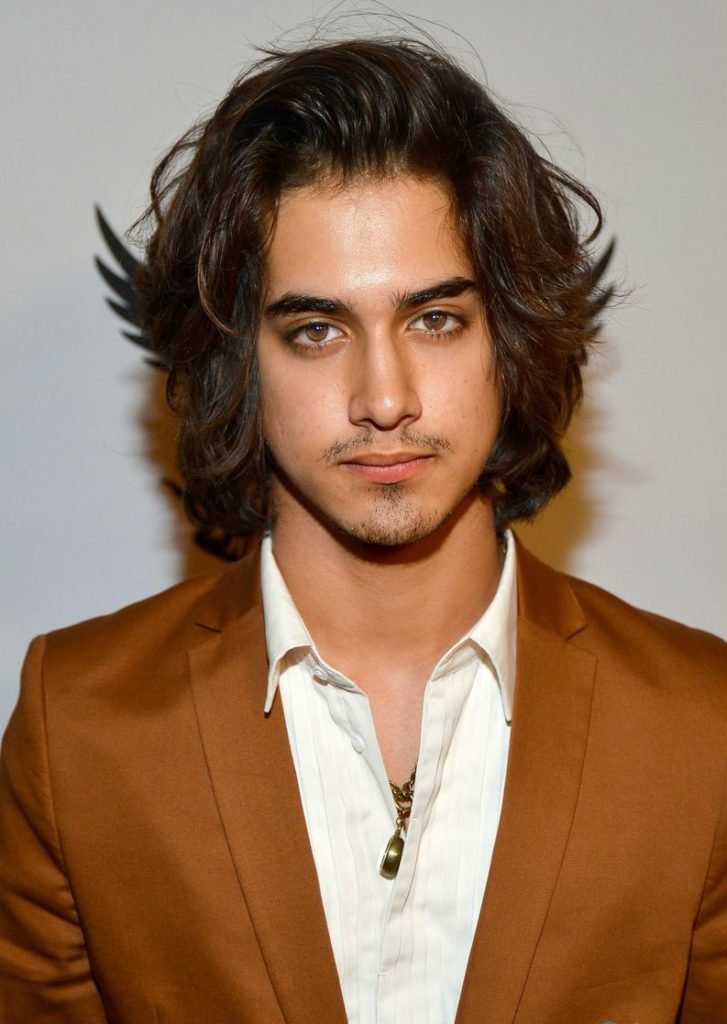 Evenly mist gel spray around the top and sides to create a soft hold style. Gel spray will hold well and will not look wet or weigh the hair down.
Using your blow-dryer, dry your hair using your fingers, separating the hair and allowing it to dry at the roots first then the mid-lengths and then the ends. Making sure the roots are dry first will ensure that your hairstyle does not fall flat.
Apply a small amount of gel-wax to your fingertips and then lightly piece and pinch the ends of your hair. Use your fingers and your gel-wax to pull your hair up and back while styling it to the right.
Products to use
Gel-spray
If you have been looking for a product that will put a light hold on my hair, this is the one! Say goodbye to sticky gels that leave your hair feeling unnatural.
If you have a thick head of fine-stranded, long wavy hair that is highly sensitive to changes in temperature and humidity, this soft sculpting spray gel is the one.
It contains emollient conditioners and styling agents that provide a natural finish while giving the flexible hold that allows for versatile styling. The individual strands are like spider web fine.
Gel-wax
Fiber-like, resinous product helps thicken, texturize and increase fullness to hair. Provides a strong, pliable hold with a matte finish.
For your long wavy mane, this gel wax will protect against moisture loss while providing total control. It'll leave a smooth feel after, and that's just what you need for this specific type of hairstyle 😉