There are millions upon millions of books out there in the world. That's why I made your work easier and I chose for you 7
In the self-development category, a huge portion of them promises you instant and guaranteed development.

Unfortunately, this is not possible. We are not pessimists, but rather realists. We also love and respect books for what they really are.

Luckily, (See? We believe in luck.) there are some honest books that can really guide you towards development.

This is both from a mental and physical standpoint. However, we will let you know from the very beginning that the bulb has to want to change all by itself. There is nobody that can change yourself, but you.

The list is comprised out of titles that can truly help you build up a better psyche. They do so through anecdotes and practical advice. Here it goes!
1.The Subtle Art of Not Giving a Fuck – Mark Manson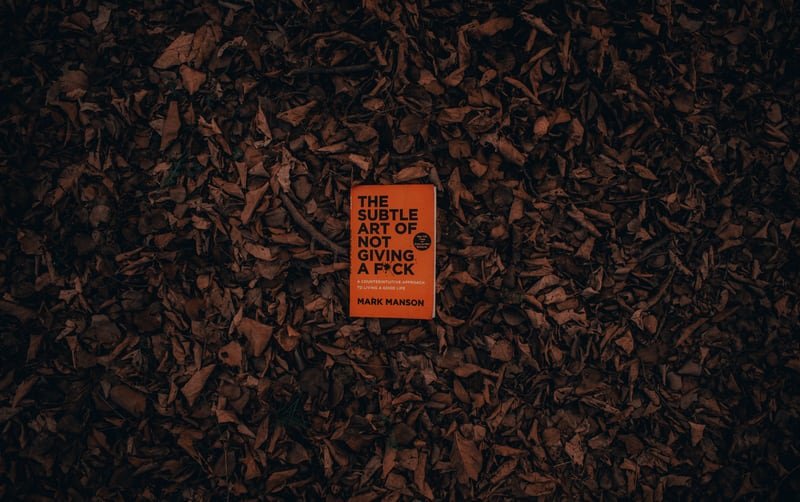 Let's get something straight from the very start: this is not about being a lazy bum and not carrying about anything at all. No.

This is about carrying about the right stuff and knowing how to let go of the unnecessary pressure we all sometimes put on ourselves. There is no need for that pressure, especially if we cannot control it.

How many times have you thought over and over again about things that happened to you, or that could happen to you, that you have absolutely no control over them. Probably hundreds of times. Maybe even more.

This book will help you let go of unnecessary weight. It is written in a surprisingly pragmatic way. Each chapter is built upon a lesson from the writer's life.

Mark Manson wants you to understand how important it is to be your true authentic self without really giving a fuck.
2.Can't Hurt Me – David Goggins

OHHH, MEN…I really like this men!
This man is a retired Navy SEAL and an ultra-marathon runner. He was in a bad position at one point in his life. He was fat but had a dream: to join the Navy SEALs.

Well, he got out of his bed one day and literally started working on his dream until he achieved it. If he can do it, so can you.

He has lots of practical experience in regards to pushing yourself out of your comfort zone. He is quite famous and has a favorite line, "Stay hard!". And rightly so!

This man emerged from a childhood of constant poverty and abuse and now ranks amongst the world's top effective motivational speakers. You do not have to take our word for it.

Search for David Goggins if you are looking for inspiration. Then, you will surely be more inclined towards reading his book.
3.The 7 Habits of Highly Effective People – Stephen R. Covey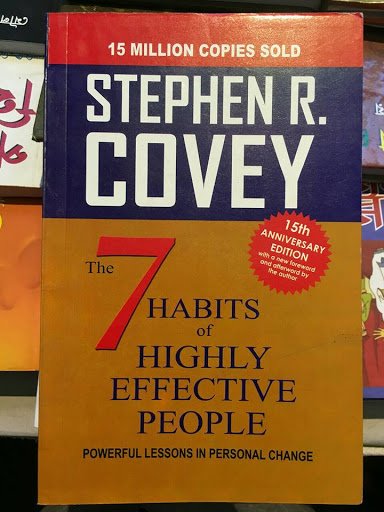 Sometimes, even highly performing individuals might feel stuck. This one could be the very thing that you are looking for.
The push for your next big project, or even to finish your actual project. It is considered to be a timeless classic in regards to personal change for the better. Arguably, it had quite an enormous impact on the world as well, with over 25 million copies being sold worldwide.

The perspective used is both from the inside as from the outside of a person. It basically wants us to push ourselves into positive habits. At the end of the day, it is true that habits are the ones that comprise what makes us bad or good.

Even if this is a subjective theme, there are still lots of things that can be perceived from a general standpoint.

If you take the advice from this book to heart, you are surely set on the path of making a change for the better. One day in the future, you might look back and be glad about all the sacrifices you have made to become a better man.
If you want to know more about what this book can teach you and what are the 7 Habits of Effective People I highly recommend you read a summary of the book.
Here you will be able to read a small summary that will definitely attract your attention and will prompt you to buy the book!
4.Every Tool's a Hammer. Life Is What You Make It – Adam Savage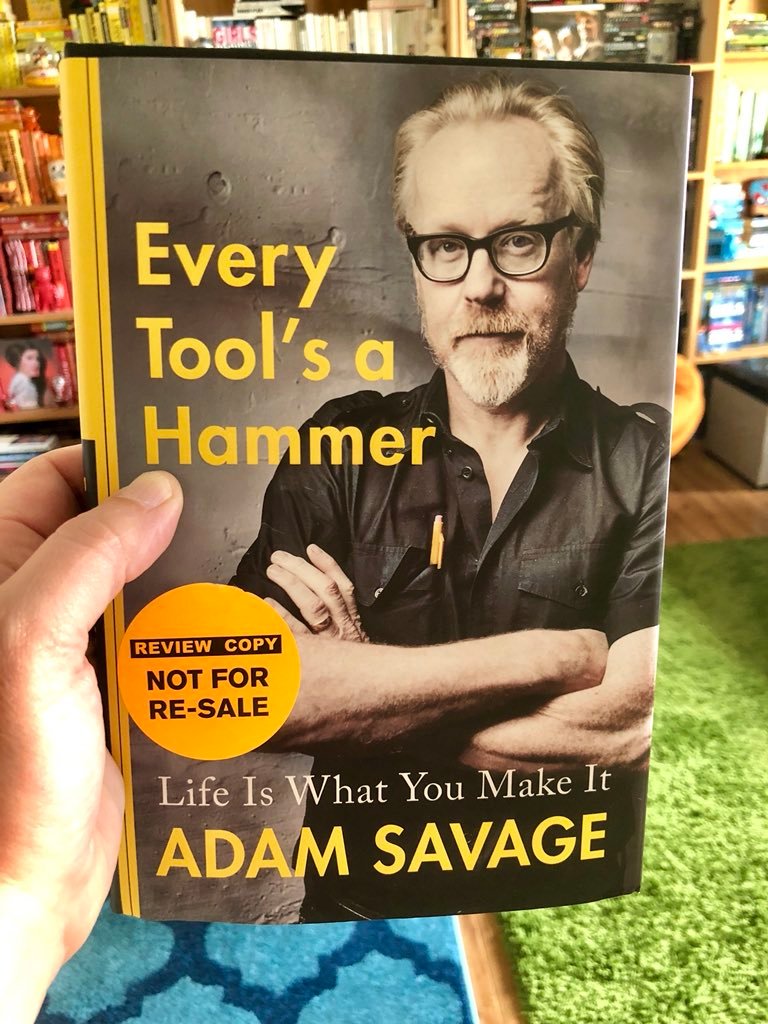 You might know this man from the beloved TV show called "MythBusters". Now, he is also a successful author and describes in an honest way how he perceives successes and failures.
The thing that makes this book shine amongst others is that he is mostly talking from a creative point of view, as opposed to the more business standpoint.

We are sure that there are some people reading right now that need some help in the creative area of their lives. Hopefully, you will get the much-needed boost from this one.

5.12 Rules for Life – Jordan B. Peterson

This book's subtitle is "An Antidote for Chaos" and rightly so. Jordan Peterson is a huge face of the academic industry nowadays.

He has a very interesting take on like because he is what might be considered a little conservative in today's environment, although thorough analysis is needed. You can turn on any news channel at any given moment and feel like the world has gone crazy.
The author, as a clinical psychologist, will teach you how to address these feelings of hopelessness and depression through the search for meaning in life.

After you read a bit of it, you will see that he always talks from a logical standpoint. We could even dare to say that this book is entirely objective.

Peterson itself has had a good amount of chaos and suffering in his life, experiences that will be presented in the book as well. What could be considered a silver lining is the fact the with the necessarily developed intellect, an individual can move confidently through all rampant evil that goes on if he has created self-direction.

Being aware of the dark parts in your mind is also a subject of his work. In the end, you will be truly grateful that you have read this one.

6.Talking to Strangers – Malcolm Gladwell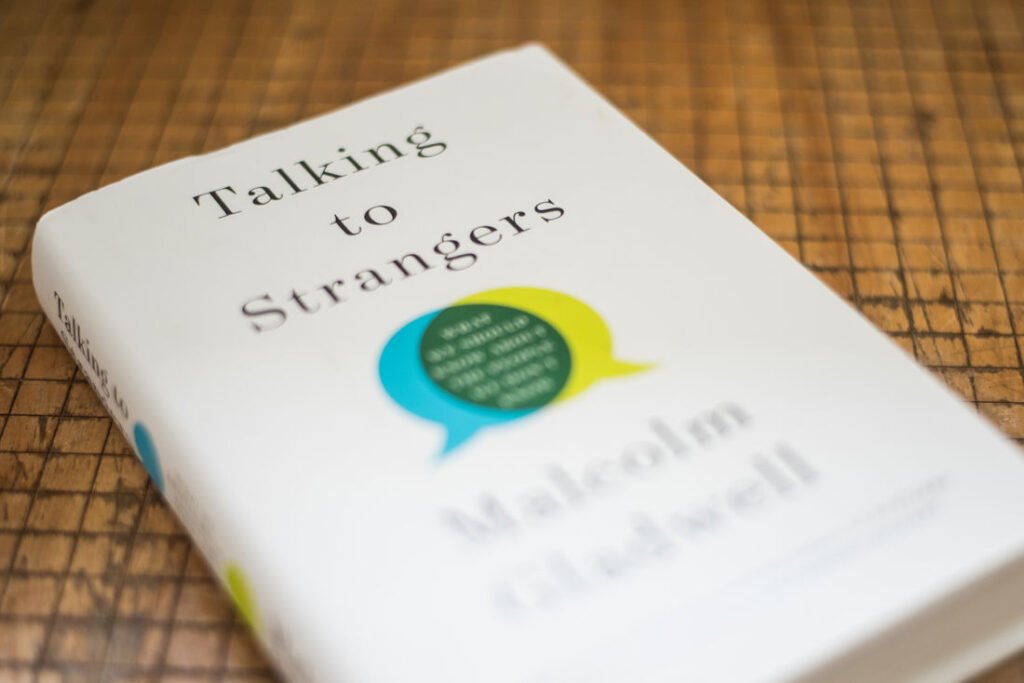 We all have had some bad interactions with strangers. We've all had some good ones as well. But what makes them the way they are?

This is a book from the cult figure Malcom Gladwell and tries to dive deep into the meaning of meeting strangers. There are lots of situations that can be explored better if we have the required knowledge.

You might think you can easily read a person, but how many times before have you been wrong? It's okay. It's human nature. Trying to change things for the better should also become your second nature.

7.The Life-Changing Magic of Tidying Up – Marie Condo

Science reveals that your surroundings have more impact on your well-being than you might suspect.

As the title suggests, by tidying up your environment can have amazing beneficial effects on your life. Your overall state of mind will improve, and you will be more focused than ever.

Look around you and start with the easy things. Then, after a while, build up more and more until you reach the desired discipline.
Do Not Settle

Start with one book then move to another. Do the same with healthy and beneficial habits. This is an ever-lasting process, not an event.

See what works best for you, and in case you fail (even more than once), you need to get back up and get going again.
That was our list of best books for self-development.Tell us in the comments how many of the 7 you read and with which we convinced you to start 🙂