My friend asked me which is the best streetwear to buy?
Well, that's a hard question.
So I decided to write a long article about it 🙂
The streetwear culture is a whole lot more than people from the outside might think. Yes, there is the style characteristic, but it also has lots of meaning and even history. Lots of garments have the quality of being statements.
They can also be subtle if you wanted them to be so. A brand of streetwear clothing can have such a huge impact that might even change the lives of many individuals all over the world. An extremely well-known example is Nike.
Although avid fans of this culture might take this as a very common name, it's power cannot be overstated.
The main question is:
What are the best fashion brands?
The best fashion brands in the world are:
Nike
Adidas
Supreme
Thrasher
Dickies
Palace
Vans
Stussy
Jordan
Golf Wang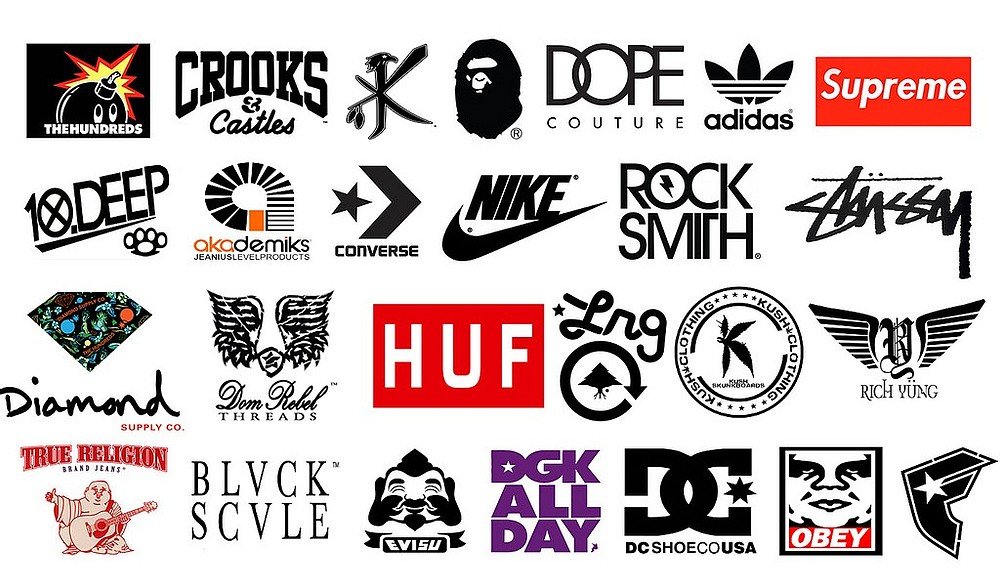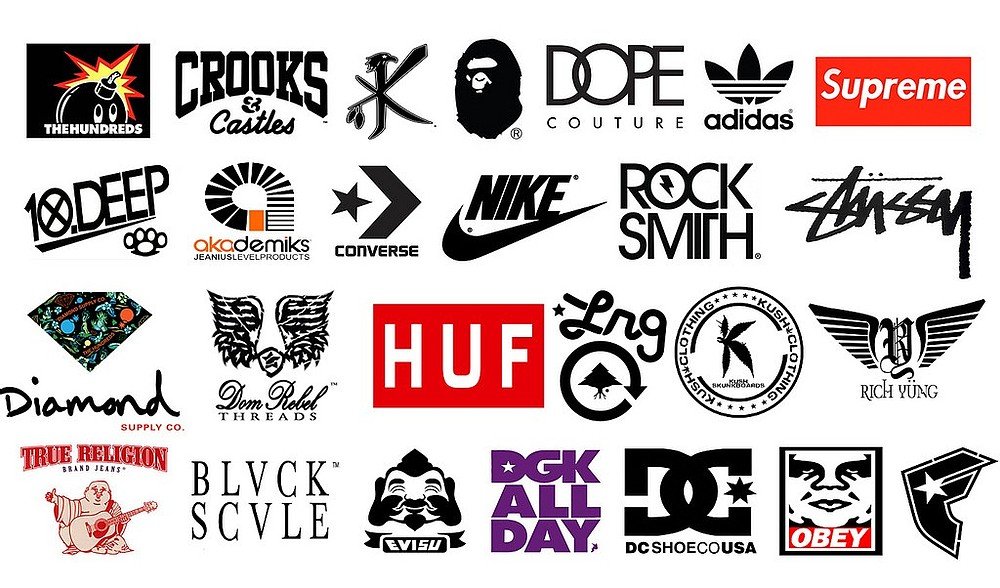 People started to notice streetwear as a cultural movement around the 1990s. Arguably, it mostly took birth in New York with deep ties to the hip-hop industry in general. California was also a very important place in regards to this fashion as it empowered the surf skate culture. Most of them also encompassed elements of sportswear, punk, and even Japanese street fashion (which is also highly regarded).
Most of the time, these types of garments are quite comfortable. They boost their exclusivity and brand awareness through intentional product scarcity. It is important to note that the general public has so well embraced some streetwear models and sneakers that they are mass-produced even today.
Mostly enthusiast pursues the fresh releases of certain brands to attain limited-edition releases. They might keep them for themselves, or they might resell them for a way bigger price point.

A very noticeable subculture of the streetwear culture is the hypebeast culture. This revolves very heavily on exclusivity, scarcity, and high prices.
The term was first used to name Kevin Ma's fashion blog, but it easily came to name a way of life that many people have adopted.
As the hypebeast industry's rise came to be, so did some brand started to skyrocket in sales. Supreme, ASSC, and Palace are just some of the many names that have sold massive amounts of stock since the phenomenon's birth.
People wear this brand as some sort of statement in regard to their status. It is well notable that the price range is quite high when it comes to these garments.

Last but not least, the sneaker culture also took birth. Generally, it is well-acknowledged as a synonym with streetwear, but some people like to put a lot more emphasis on their shoes as opposed to the rest of the outfit. Since 2004, the sneaker market has grown by a staggering 40%. Now, if that is not a passion from the consumers, we do not know what is.

Further on, we will give you some in-depth details about selected brands, as well as a general go-to list. Stick until the end to find more about the industry than ever before.
1. Nike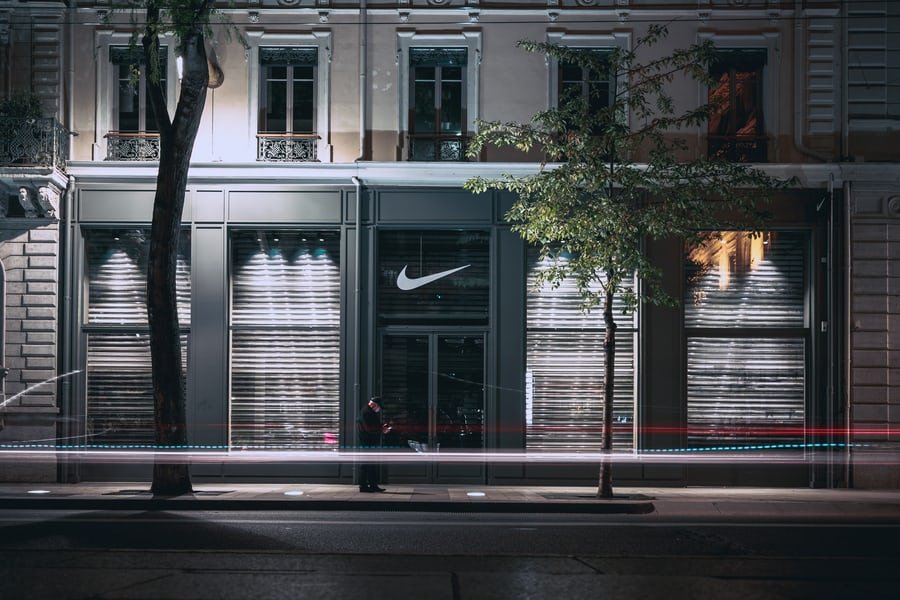 We felt compelled to begin with Nike because it is, in any way, the greatest streetwear company.
They are known in every corner of the world.
You know that there is a saying that goes like this: "If somewhere on earth are people, there surely is Coca-Cola as well." We believe that this could bet the case with the Swoosh as well. From the late 1980s, they kept on expanding both in business as in concepts. They had lots of valuable acquisitions, such as Converse or Cole Haan.
Nike could create and market products for every single type of customer and audience. In 1996 they even created the A.C.G. (all-conditions gear) line to provide for extreme sports. For example, they started making a name for themselves, even in the snowboarding and mountain biking industries.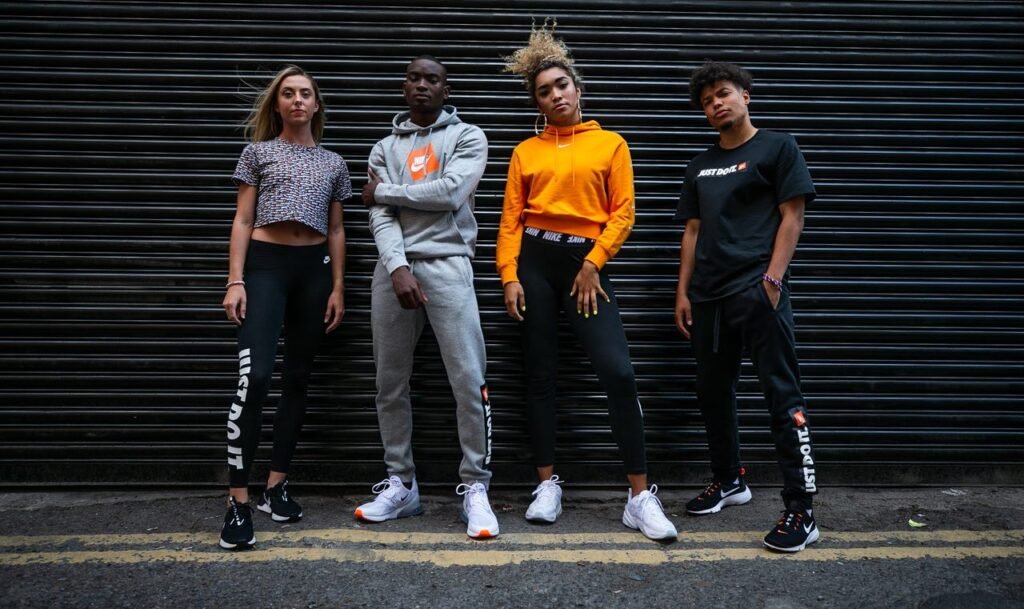 The success the company has is deeply related to the endorsements they have managed to sign. Nike sponsored world-renowned names. They even managed some straight on collaborations. To name a few: Mia Hamm, Roger Federer, and Tiger Woods.
But, maybe the best of them all, Michael Jordan is surely one of the biggest stones in the company's success. This man alone has propelled both Nike and N.B.A. into the spotlight of the wide world.

Collaborations with great artists also took place. For example, Kanye West and Drake are just a few of the colossal partners in partnership with Nike. Because of all this hype and the constant association with success, people worldwide have embraced their streetwear.
The logo is one of the most distinctive and always puts on more value on a product just by being there.


The price range of the products greatly varies, but the vast majority is affordable by most people. They also have a high-end piece, but those are quite scarce.
As with any brand, the most expensive releases are the ones that are done by collaborating with popular figures for a limited time. Lucky them that they have discovered very early the importance of marketing and what it could mean for them.

2. Adidas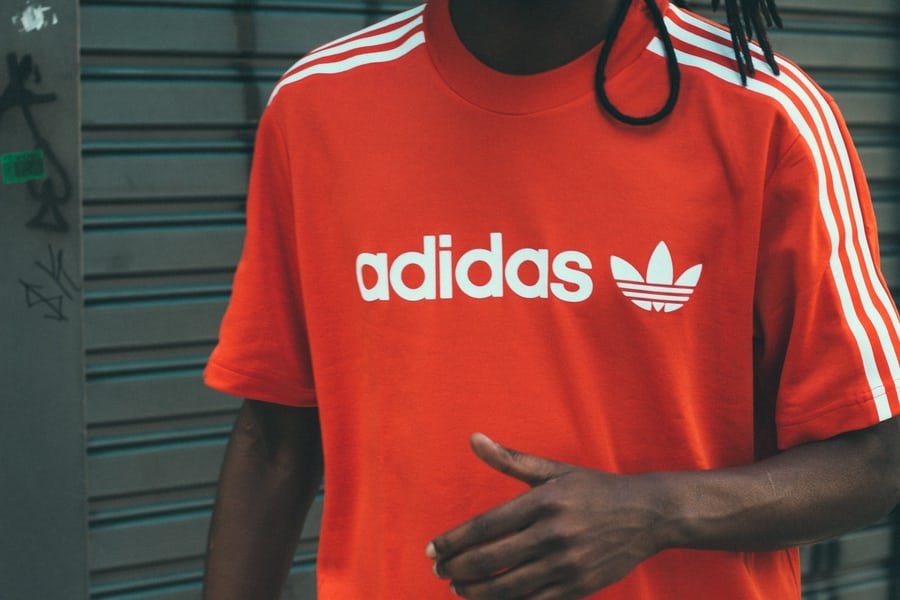 Generally considered Nike's biggest rivals, Adidas is another big staple of the streetwear community worldwide.
The name Adidas is an abbreviation of its founder, who was called Adi Dassler. Their story began by creating shoes after World Ward I.
Legend has is that at the 1936 Berlin Olympics, the superstar runner Jesse Owens wore shoes that were allegedly a gift from Adi Dassler. As a result, brand awareness grew immensely.
See just how important marketing was, regardless of the time period? The story gets even more interesting, as Adi had a big fight with his brother Rudi.
The two grew apart, and after Rudi left, he created a rival brand that you might have heard about it: Puma. Yeah! That's how it goes in business.

Adidas's business and influence grew steadily since the 1950s, but they marked a considerable amount of publicity through their collaboration with Run D.M.C.
Around that time, the Adidas Superstar shoe model became a must-have in any streetwear wardrobe.
In today's environment, the biggest collaboration that is taking place could very well be between Adidas and Kanye West.
The extremely famous artist left Nike in order to get a better deal and ended up at Adidas. He even has a line in which he states that he is "the only n**** ever to check Nike."
He made a reference to their Swoosh logo that resembles a check and that he put them into place. His words are not far from the truth as the Yeezy line that took birth is now worth well over a billion dollars.
Could it have been the next Jordan line at Nike? Or is it that the only people who were hungry enough were at Adidas? We will never know now, but history was written anyway.
A pair of Yeezys, or any garment from that line, is quite expensive. Even so, they get a lot more expensive when people buy them for resell. You might think that it would get ridiculous at some point (and it really does), but the market keeps on sustaining this venture, so why should resellers stop?
3. Supreme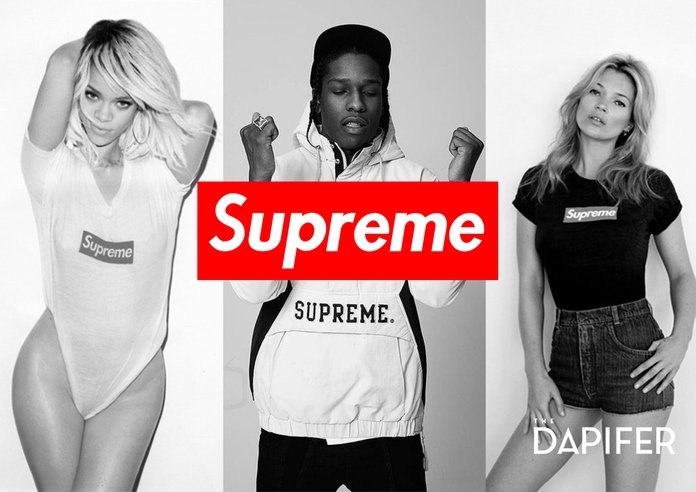 Could we really talk about streetwear and hype culture without bringing up Supreme?
No. We cannot.
They have been, for a long time now, the most iconic and profitable hype brand.
They started as an American skateboarding shop and clothing store. They have diversified their product range but can still be easily integrated into that same category if needed. Their city of birth is New York and came to be in April 1994.
This brand is especially appealing to artists of all sorts: rappers, singers, and even producers. They have a very distinctive and valuable logo: a red box with the name Supreme written on it in white color.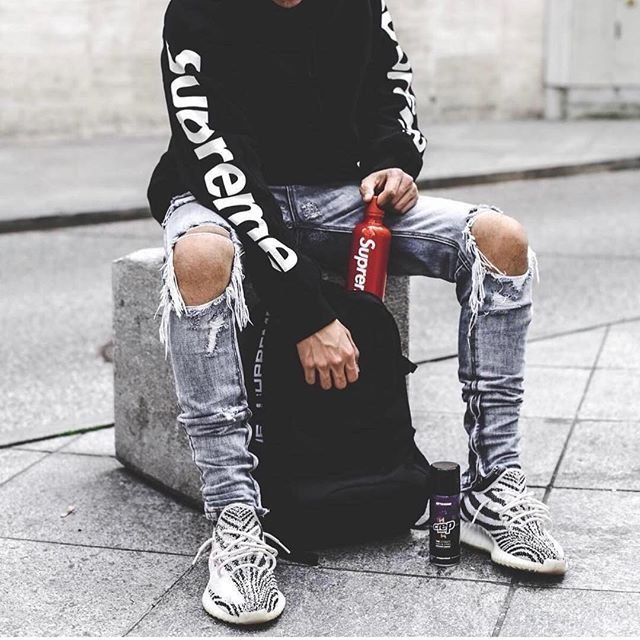 Even though they have lots of retail stores and even a website, the most prevailing part is the secondary market. That is commonly known as reselling. Yeah, this thing keeps on popping up, but it is very important. It is what keeps alive the value of most products.

They keep on releasing products on very specific days or seasons, but they are not extremely scarce. The founder is named James Jebbia and, if you can believe it, he was originally the manager of Stussy in New York.
This was happening in the early 1990s. After a while, he started believing that he can do more in his very own way and created what we know today as the monster that is Supreme. In 2004 the team managed to open the second location on North Fairfax Ave in Los Angeles, California.
They managed to go international from a retail standpoint in Paris, Tokyo, Nagoya, Osaka, and Fukuoka. In the Supreme stores, not only that, you find their very own stock, but they also sell Nike SB, Spitfire, Thrasher, and many others. This is a smart business move, as they are already well-established.

An interesting affair is their quest for trademarks. In many countries such as the U.S.A., Canada, UK, Germany, and many more, they managed to get a rule in their favor, but they lost the case in Italy and Spain.
The meaning here is that in those countries, Supreme products can readily be sold by other people than the official company. This information is very important in regards to the resell community that has to protect themselves from big losses.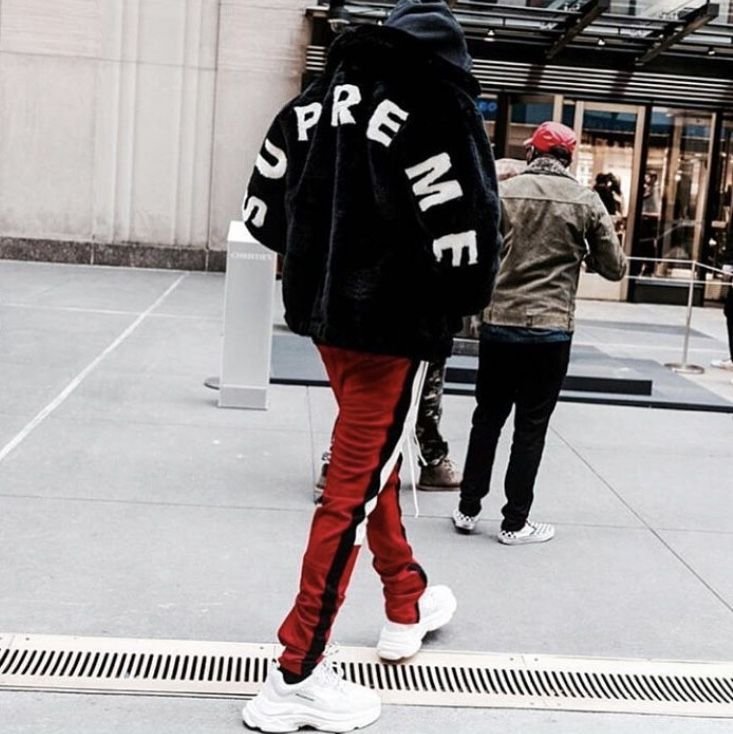 Supreme was a hit right from the start.
People from the culture, especially skateboarding, have managed to see how the attitude is different than in other stores. It did not have the feel of a shop. They did not try to sell you anything at all, really. It was your choice.
Sometimes it seemed like they did not want people at all in the stores. Since then, they have managed, one way or another, to be inside the main circle of the industry. Sometimes it seems that the industry might have adjusted in regards to their view.
Every single release of clothing and accessories is now sold instantly.
The original Supreme crew included: Quim Cardona, Chappy, Keenan Milton, Gino Iannucci, Harold Hunter, Keith Hufnagel, and Jon Buscemi.

4. Thrasher

Although now Thrasher is also one of the most famous fashion and skate brands, it was not the case when it started.
Their main purpose was being a skating magazine, and that they successfully managed like no others. They are now the most prominent name in the media outlet industry.
They were founded in January 1981 by Eric Swenson and Fausto Vitello. The city of birth is San Francisco. They primarily consisted of a skateboard and music-related articles, photography, interviews, and skatepark reviews.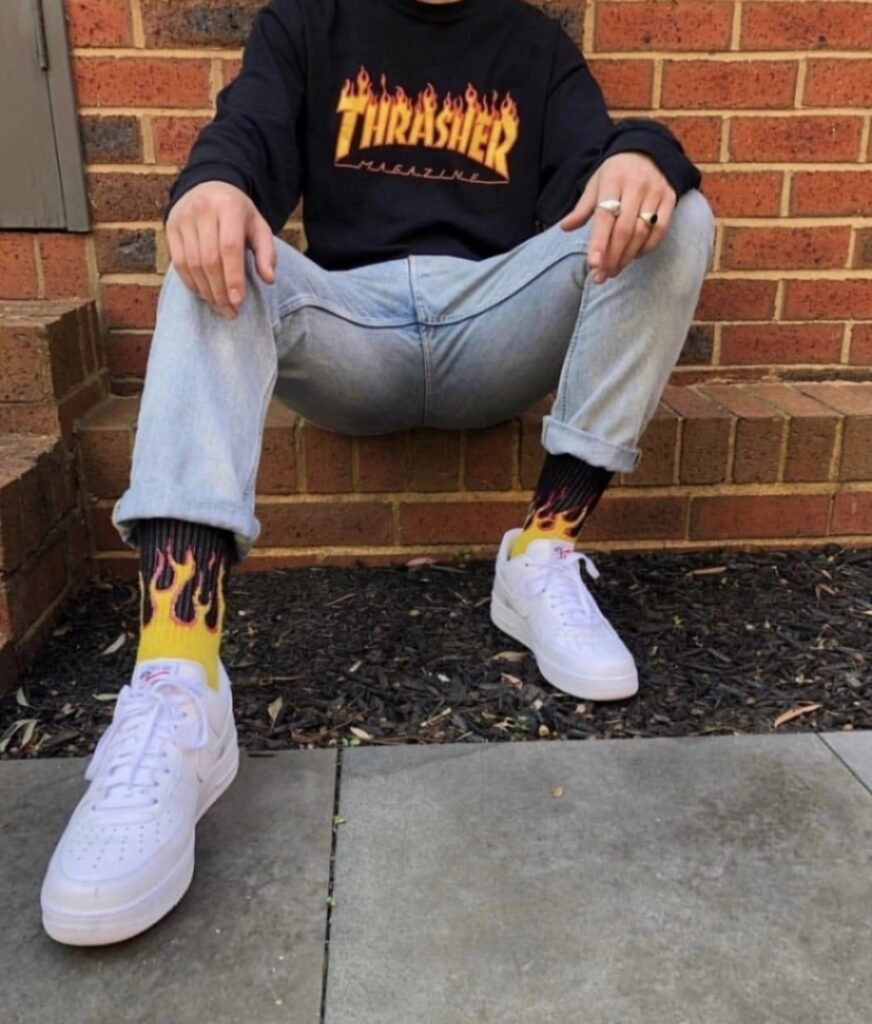 Now, you might wonder why is this important in regards to the streetwear world? Well, because all of their love and actions for the industry gave them enough leverage to be now one of the best household names in the game.
Their garments are highly fashionably by absolutely everyone, regardless if they are or aren't a skater. High-level celebrities have been seen wearing Thrasher time and time again.
Arguably, one of the biggest names who was featured in the magazine is Tony Hawk.
He is a legendary figure for anybody who has any amount of knowledge about extreme sports. Since then, the scene has evolved and changed from big ramps and big air to a more technical street side.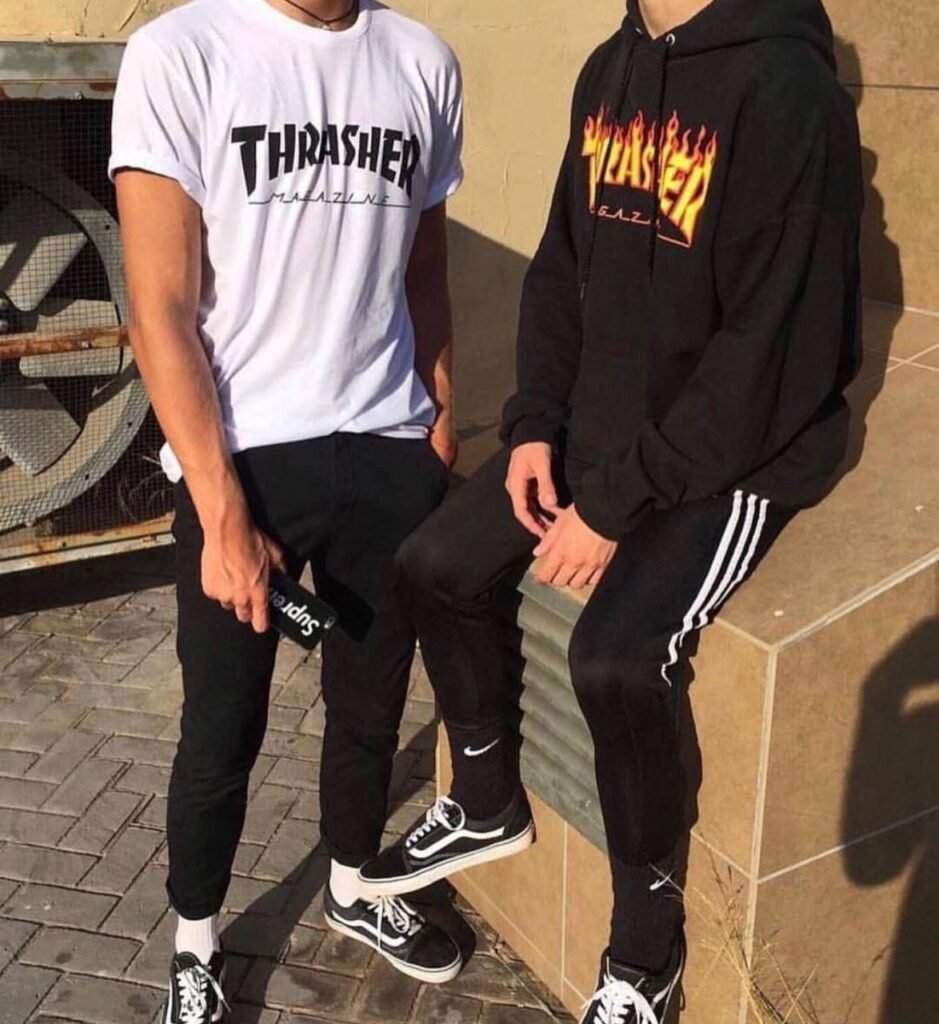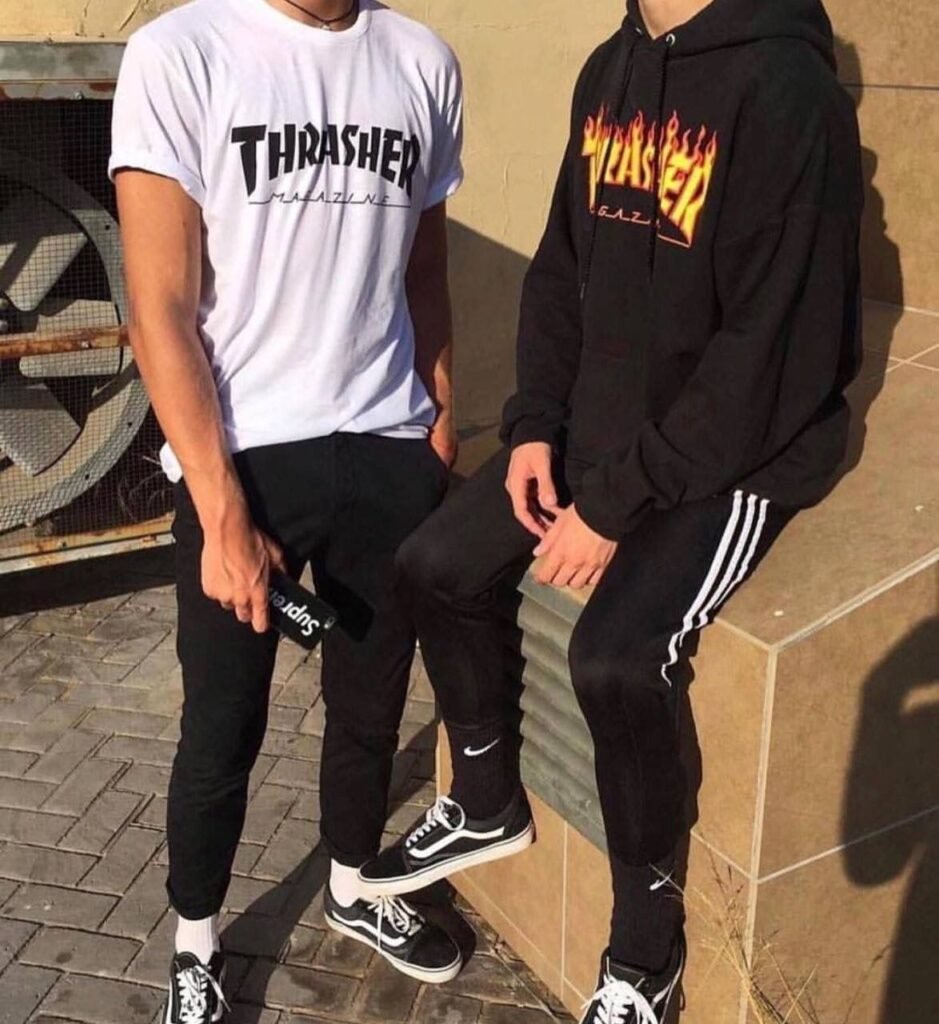 These types of skating styles are quite different and might even have different audiences.
The general sales of the magazine were at around 250,000 in 2011. Now, their website gets over 2.5 million visitors a month. It might be the case that you have most probably already seen a Thrasher production without even knowing what they were really about.
Also, their logo in flames is quite popular, and it surely pops up on the streets every now and then.

5. Dickies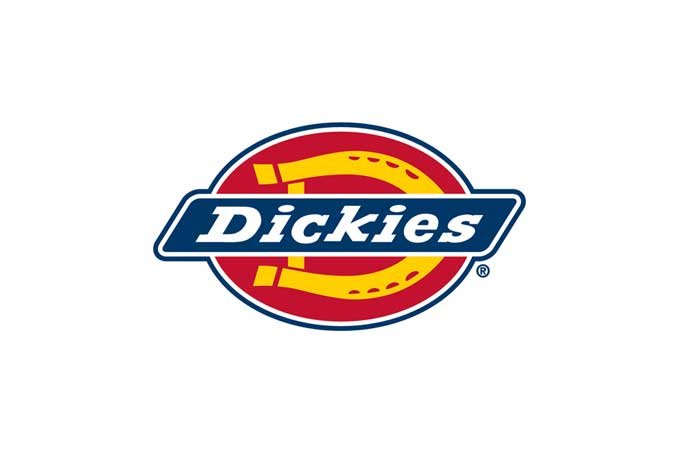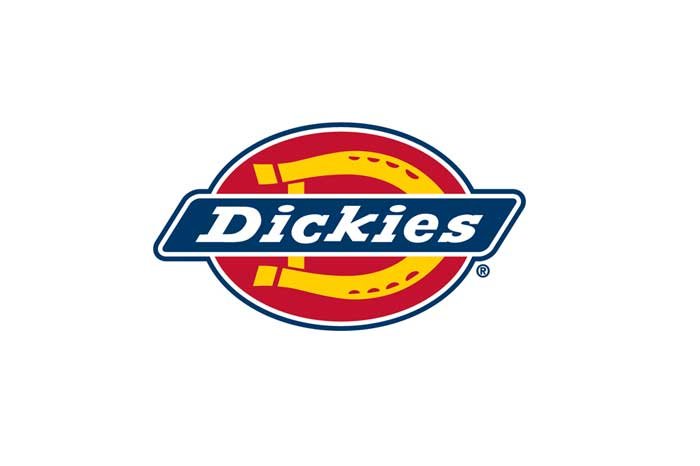 If you are looking for a cheap clothing brand, this is not the case with Dickies.
Dickies is a much-beloved brand worldwide, but its beginnings were quite different than the regular streetwear company.
They started out by primarily manufacturing workwear. Yeah, exactly! Clothes in which people could be working in hard and dirty environments such as a factory or a garage.
Their founder was the E. E. "Colonel" Dickie and originated from Fort Worth, Texas. Now you might understand why their logo has a hoof in the background. This is done in order to give customers a sense of being a down-to-earth and working company—a brand for people just like them.
At first, the company heavily relied on denim, but now they have gone a long way. Their most beloved product is the 874 material, which is used in all sorts of ways.
It will range from pants, tops, and even overalls.
The brand has spread around in the whole world in more than 100 countries.
They keep on designing, manufacturing, and selling workwear to really tough industries such as automotive and medical. Now, you might wonder, how come they are on this list if they sell workwear?
Well, the answer to this lies exactly in the question. They sold workwear that became highly fashionable from the very start. It just looked good on people.
So much that they started adding Dickies to their everyday wardrobe. The garments were also astonishingly resistant to all sorts of damage, so that became another great selling point.
If a pair of pants looked good on you and they also lasted a very long while, of course, you will want to buy it.
The prices always were, and still are, very affordable for almost anybody.
The skateboarding scene adopted the Dickies style as well.
They could skate and fall and skate again in their pieces, and the clothes would still be good to go.
You get the point now.
Fashion plus quality equals a great brand.
Chance has it that Dickies even have collab production with Thrasher. It's called "Another Day, Another Bodega." There really isn't much talking in it, just skaters putting their garments through all sorts of tests.
The final testament for this brand's quality should be that they have never pushed their will on skaters, or anybody for that matter. The skaters had to choose them. We all know that imposing things on skaters does not turn well regardless of the circumstances.

6. Palace

This is a London-based brand and was established in 2009. They are known as Palace or Palace Skateboards and were carried strongly at first by Levent Tanju and his whole team.
They were called the Palace Wayward Boys Choir. The style of the brand is somewhat focused on the 1990s and general pop culture.
You can easily spot VHS influences, the well-desired vintage aspect of photos, videos, and even the garments themselves. People can buy their products online with shipping nearly everywhere in the world.
They even have four physical retail stores in London, New York, Tokyo, and Los Angeles. New product releases tend to appear every Friday morning.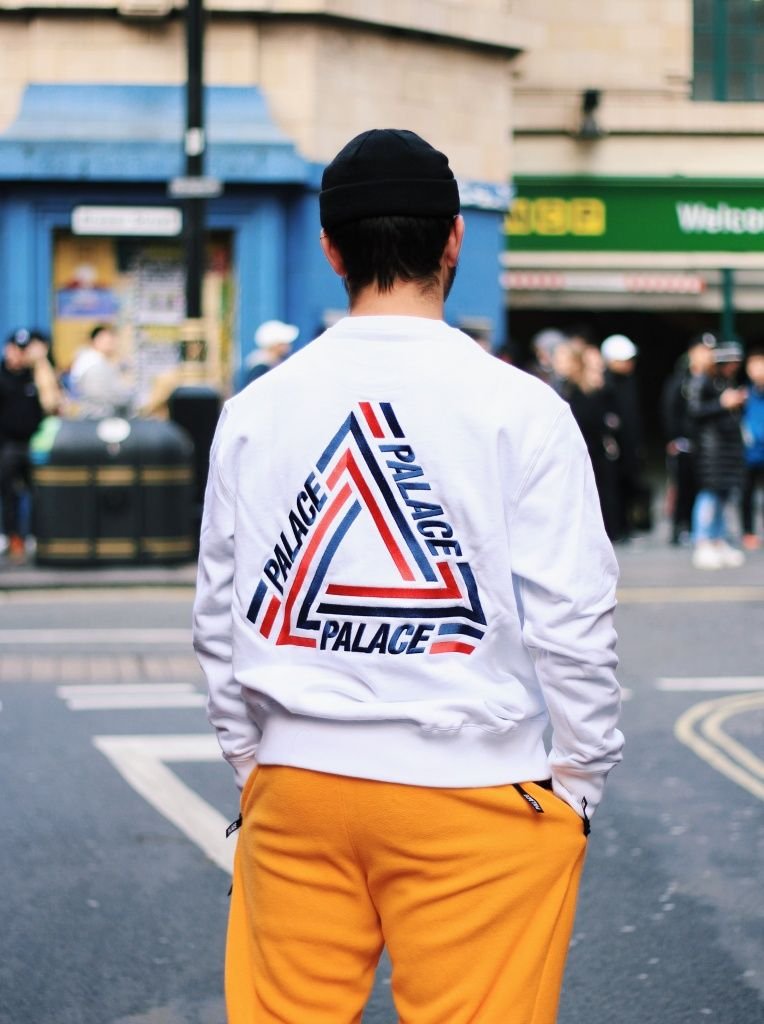 Palace appeared when, as a result of the gap decade, the owner took after college. He basically just skated and did whatever he found fun, but one day he decided that he was a bum and needed to do something.
It all started with him designing board graphics for people he lived with. After a while, he realized that he could actually start his very own company.
He knew he wanted a triangular logo and named it Palace. That was a nickname they gave to their houses, which were quite worn down.
The logo then took birth as inspiration from the Penrose triangle with the word Palace added on each side.
The Penrose triangle is an impossible object. More concise, it is something that can only exist in an optical illusion and never in the real world.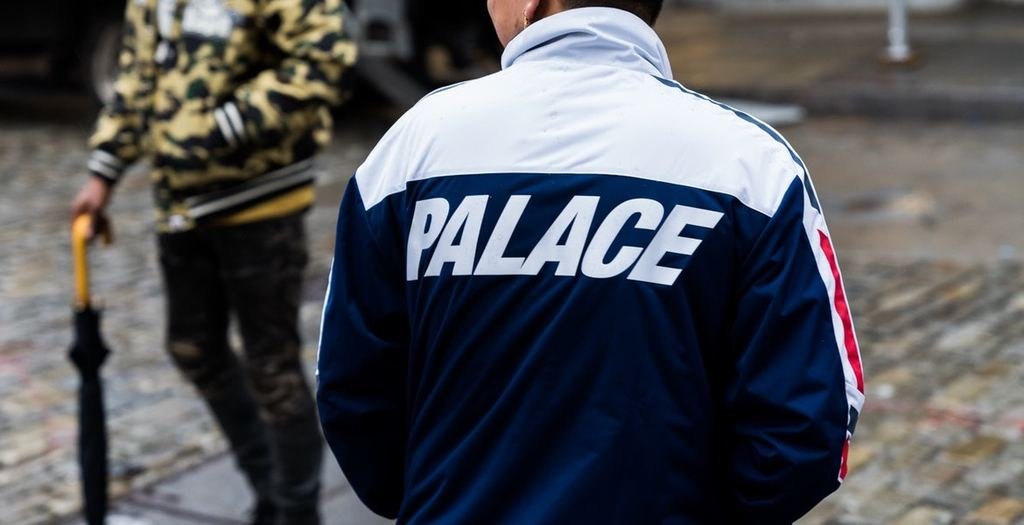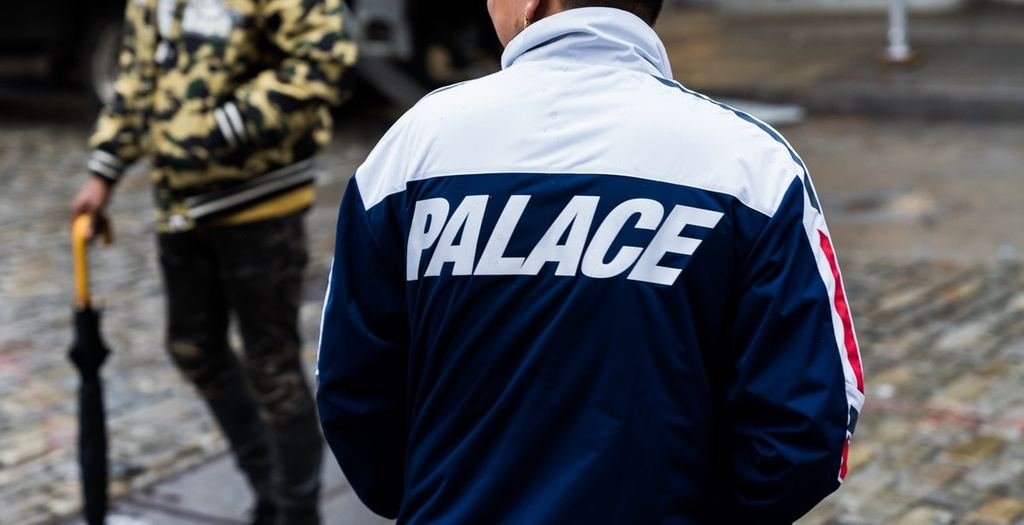 At first, they only sold locally around London, but they gained a lot of attention with time. Shortly, even Supreme wanted to sell their exclusivist items in their stores.
This is how they entered New York and Los Angeles. In 2012 they got official recognition and won't the "European Skate Brand of the Year" in Berlin.

7. Vans

The sole that sticks like glue.
This is what propelled his absolutely enormous giant into what it is today. They served a purpose with functionality and also added great design.
They came at a time when they had to fight huge giants like Nike and Adidas, but they managed to stick around, just like their soles. Vans originated from the U.S.A. and started in Anaheim, California.
The founders were brothers and were called Paul Van Doren and Jim Van Doren. Weirdly enough, it all started with Paul dropping out of intermediate school.
We are talking about the 8th grade, to be more precise. Usually, you hear people drop out of college, or at worst, drop out of high school, but here Paul was even braver.
Usually, this results in a disaster, but Paul's mom insisted that he got a job at Randy's. That was a shoe manufacturer.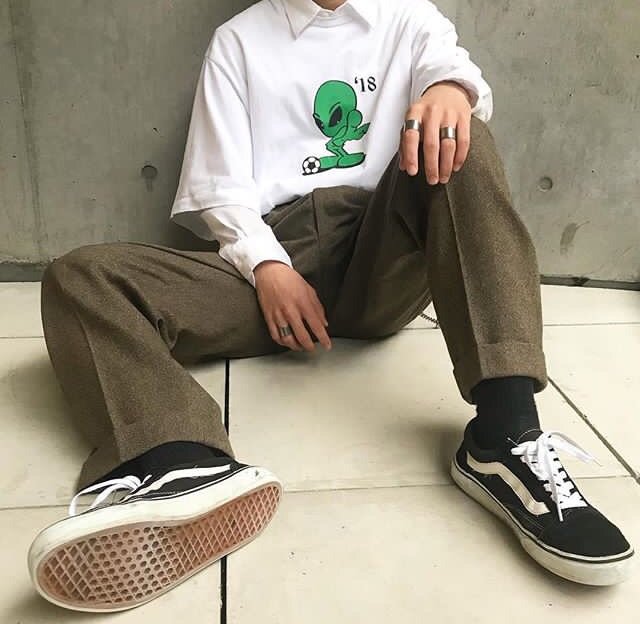 The rest was to be history as he managed to become the company's vice president at just 34 years old.
It was not long until, after doing their very best at Randy's, they decided they wanted their own shoe company. In 1966 the first Vans store was opened under the name The Van Doren Rubber Company.
They sold everything for a start.
Interestingly enough, they did not have a chance to give on the first day, so they told the customers that they could take the shoes and come the day after to pay.
Everybody showed up to pay.
Now the company is as huge as it could be.
It sponsors all the major extreme sports, and since 1996 it supports the annual Vans Warped Tour. That is a traveling rock festival.
Literally, everywhere you would go in the world, you will see a pair of Vans. They are so much beloved that many celebrities wear them for free.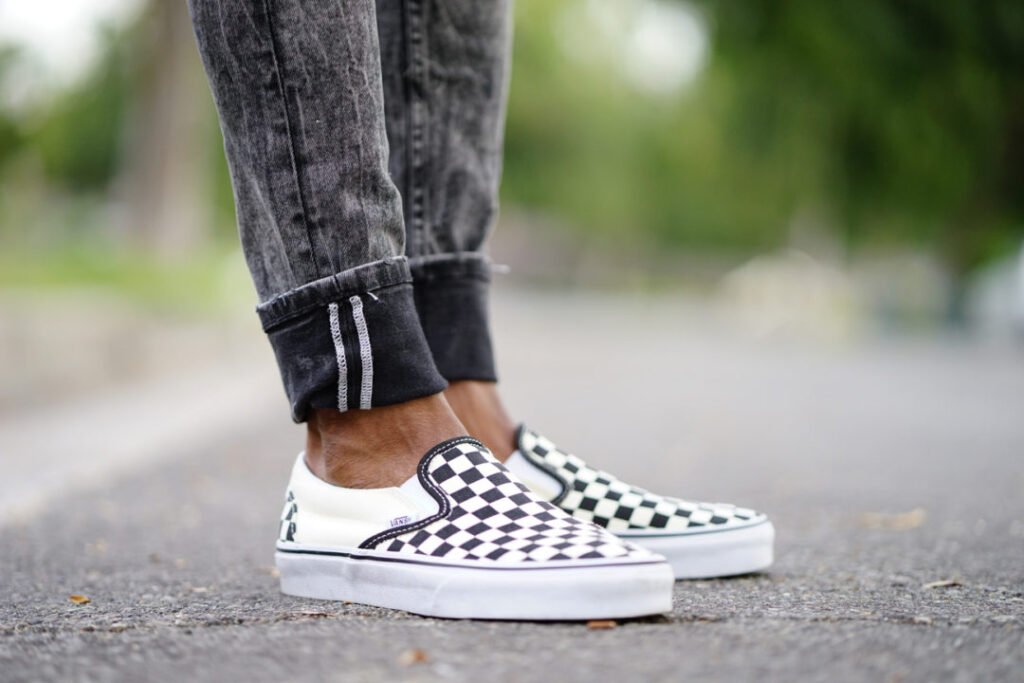 This is the absolute best kind of marketing possible, and Vans are not even trying to reach for it. They get it because they are just good enough. Since their early days, success relies heavily on five key classic models.
These are Era, Old Skool, Slip-On, Authentic, and Sk8-Hi. They are basically the same today, so we guess that there is no need to improve what is already perfect.

8. Stussy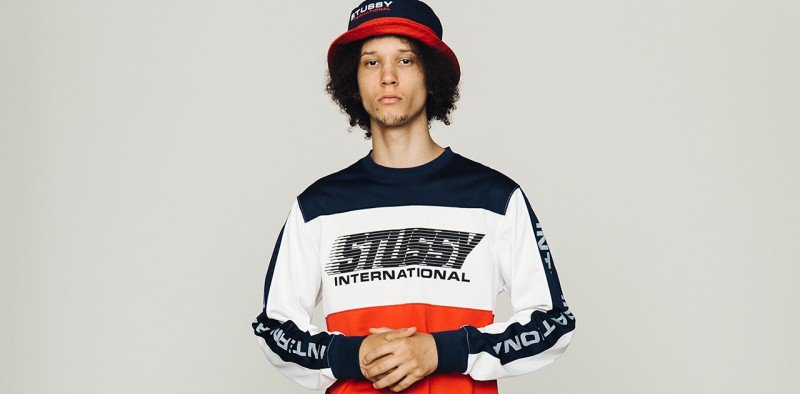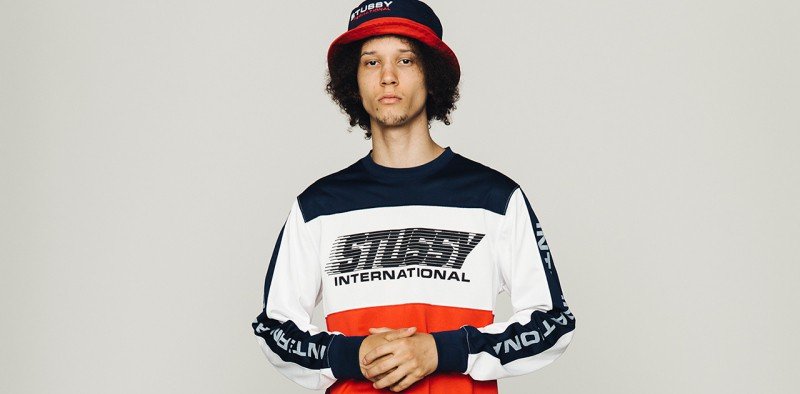 In 2015, Stussy celebrated its 35th anniversary. Considering its modest beginnings, this is quite an achievement.
Actually, there are lots of companies that could learn a thing or two from this one. The Creator and owner began on his path by handmaking products in his garage.
He tried to sell them wherever possible. As time passed, he moved forward and adopted innovative graphics, and started to market his brand as being a cool movement.
Absolutely everything made was signed with the famous Stussy signature.
This is now a well-known logo all around the world. People in the streetwear culture appreciate Jan Frederick Stussy (owner/creator) for all the ingenuity and hard work he put into its label.
An important factor in the making of it it's the Tribe.
This is a concept where jackets and merchandise were sent to interesting people all around the world as a connection through their style and ways of viewing life.
Nowadays, this might be seen just as aggressive marketing, but back in the day, it was all organic.
Nothing was pressured upon people, and they surely did not see it this way. It was a special thing to be a part of the "International Stussy Tribe."
Some people call this a stroke of genius in regards to brand building, even if it was done in a light-hearted way.

Even today, Stussy still uses the "brand first, revenue second" mindset. Lots of changes had happened since the 80s and the 90s, but the direction is still as fresh as ever.

9. Jordan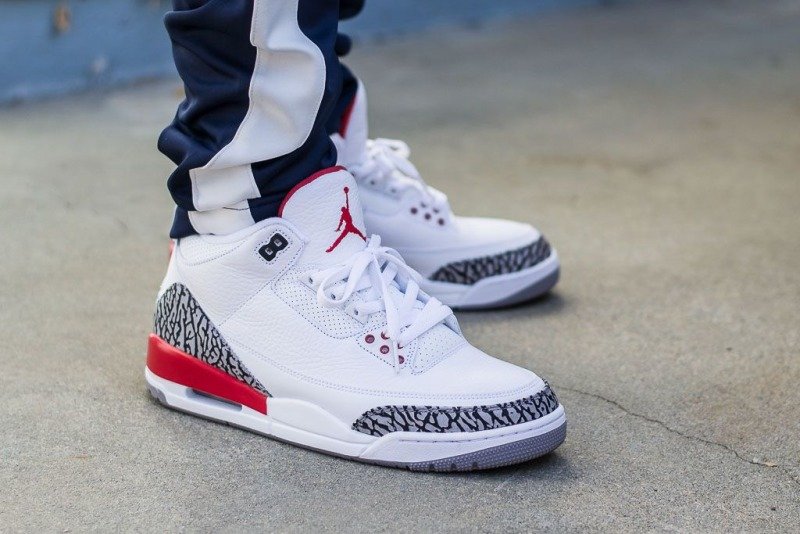 We touched upon the subject of Jordan before as we spoke about Nike.
The thing with this division is that it became a staple it itself. It has its very own personality and releases products according to its audience.
The line started on an extremely thin piece of thread. This is because Michael Jordan was heavily inclined to sign with Adidas.
They were the brand that was most appealing at the given time. It was his mom that compelled him to go and listen to what the people from Nike had to say.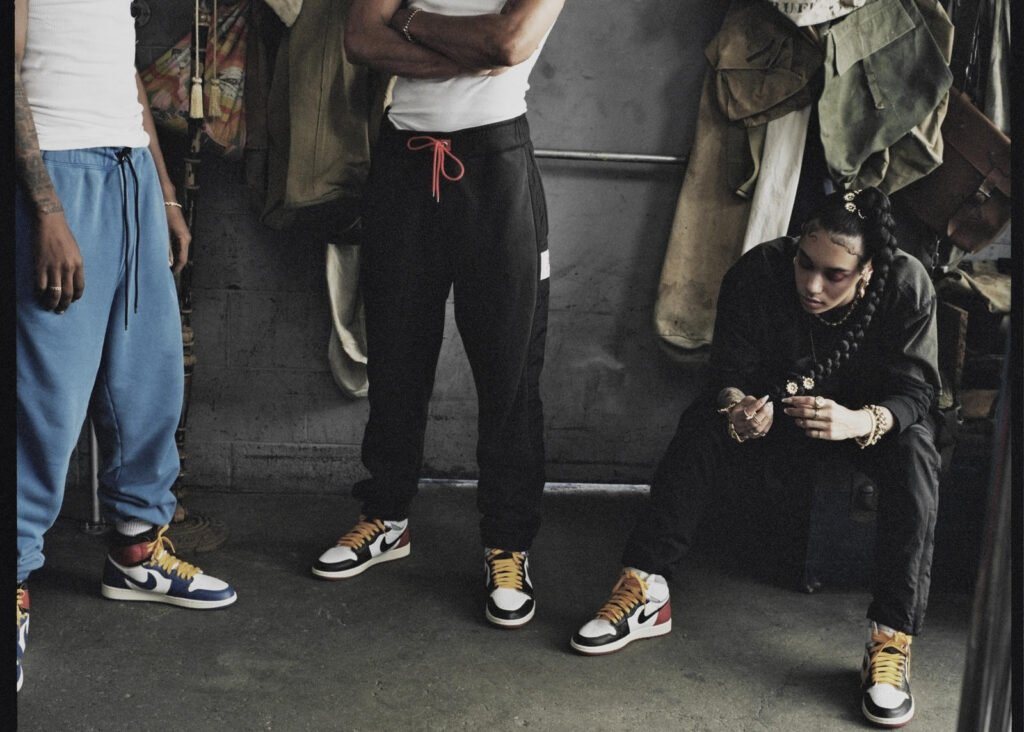 He listened, he went, and the rest is history. Nike and Jordan created the most famous sneaker in the world: The Air Jordan 1.
After this, many more iterations, and other products such as tees, pants, and so on, came to fruition.
The Jordan fanbase is extremely loyal, and most of the time, they can name all of the 34 released sneaker models.
This is without counting all of the different colorways, which are in themselves a very special thing.
Michael Jordan has helped Nike enormously and keeps on doing it to this day.

10. Golf Wang

One of the most special selections of garments ever to grace the public consumers: Golf Wang.
This is one of those brands that are super closely related to music but can also be standalone. It originated in America and was created from scratch by the music artist Tyle, the Creator.
It has all kinds of colorful, vibrant, and sometimes controversial themes.
The name stands as a spoonerism for Wolf Gang, a common phrase that is used by Tyler in many of his songs to describe an attitude, a feeling, or even his squad as a whole.
The brand is deeply embedded in the streetwear culture and has hip-hop, skating, and even hype nuances.
Every single release is sold out almost immediately. You can find all sorts of products ranging from classic garments such as tees, pants, and shoes to more specific accessories and even toys.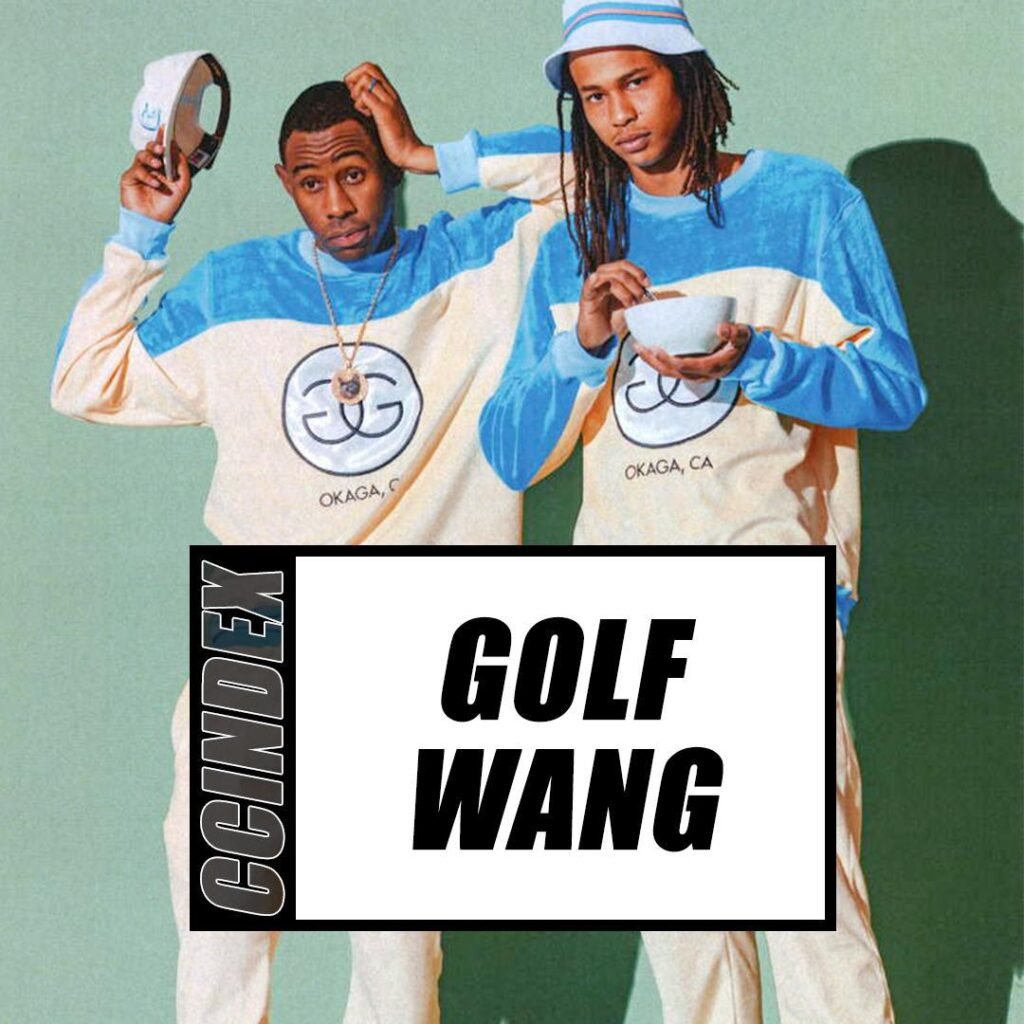 Tyler always uses his close friends as models, which is a great way of maintaining authenticity. The less an environment gets corporate, the better for the truth in its nature.
Golf Wang had a number of huge collabs, but the biggest are the ones with Vans and Converse.
The Vans run was quite successful and sold really well, especially when considering that Tyler was not mainstream at that point.
Even so, in the end, he felt that Vans was not offering enough both from a creative standpoint as well as financially.
This turned out to be for the absolute best as Converse offer a collab that would be of astonishing success. They have named the line Golf Le Fleur. This is now a staple in any Golf or Converse store.
You can also understand how much success this brand has by the fact that people started buying these products just because they look great while not even knowing a thing about Tyler or any of its projects.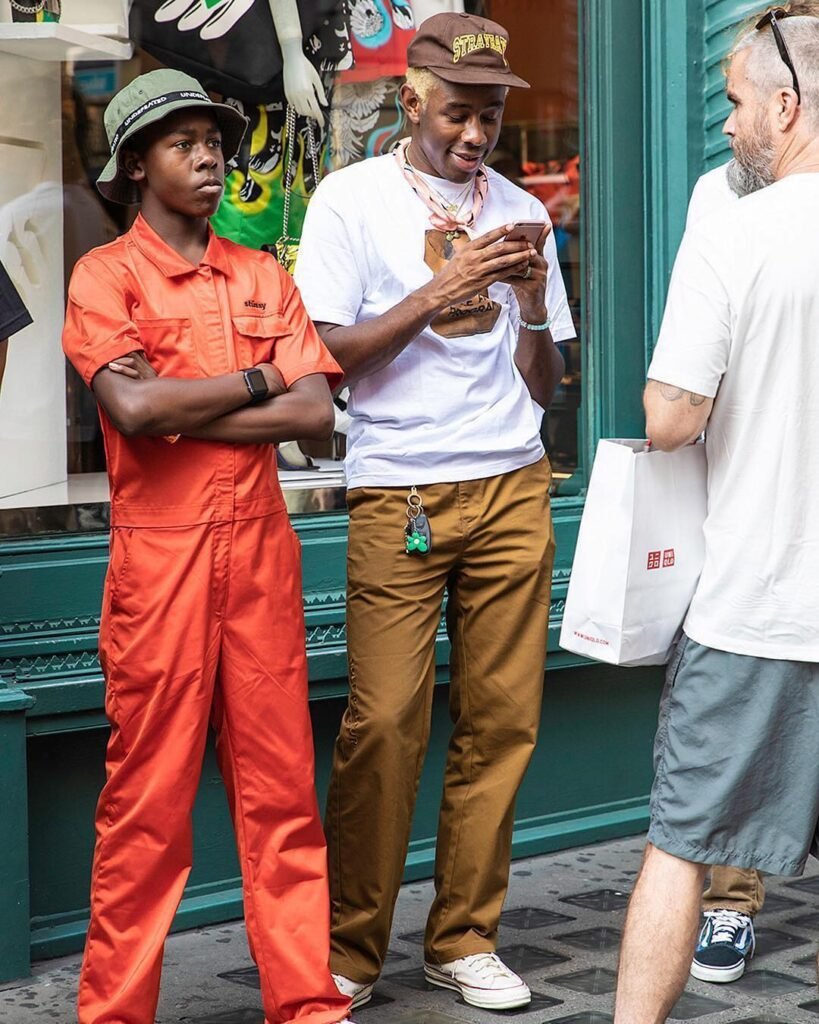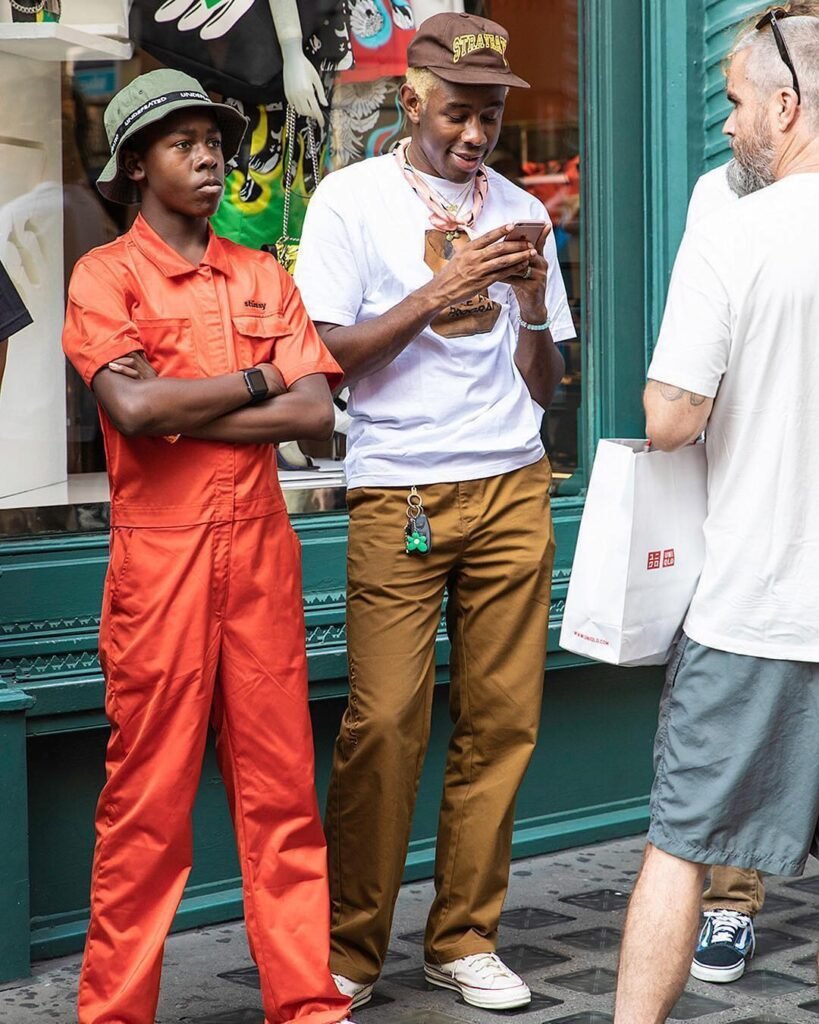 Golf Wang is also remarkably fashionably in the most classic sense.
The brand has had many runaways shows, some of which are considered a cult classic. Collections are dropped twice a year for spring and summer, and also for fall and winter, respectively.
It is worth mentioning the fact that before the craze for Golf products, there was the spiritual predecessor brand called Odd Future.
This also related heavily to a collective of artists and maintained a fanatic audience all through their existence. Of course, as it often happens that nothing lasts forever, and the group dissolved.
For most of the members, it was for the better, but lots of fans are still hoping for a reunion.
Conclusion on what are the best streetwear brands
That was our top 10 best streetwear brands, in the end, great brands can interact with beloved artists of all kinds, such as musicians and painters, and especially with a triple-A list of athletes.
There are lots of pieces that will tell you history in their own way. Shoes that speak of the birth of hip-hop or even how the Chicago Bulls have won 6 rings.
These kinds of details give extreme value to streetwear pieces and have even given birth to the resale phenomenon.
And ooh, if you buy from a brand listed here, make sure to check this guide on how to dress well .
Tell me in the comments what is your favorite streetwear brand ?