You probably have heard this one before, but did not give it much thought. Well, more and more people have adopted the way of showering with cold water, because they all know the benefits of a cold shower.
It seems that there is more to it than you might think at first. It is true that most people prefer warm showers or even hot showers as opposed to cold showers, but lots of studies have shown that cold showers do have physical and mental benefits.
We will cover some of the most important aspects when it comes to them.

General Benefits

First things firsts, when you hop under that cold water jet, you will feel way more alert from the first second. This is largely due to the effect it has on your body.

The cold water will increase your heart rate, make your blood pressure go higher, and it will give you an elevated respiratory rate.

Your metabolism also gets increased because it will work harder in order to maintain a stable temperature. We know how this might sound to you. As good as it is, this benefit does not last long, so it cannot be relied upon as a method of losing weight.

All in all, cold water in contact with the human body will give it a more physically active state. You might want to avoid washing with cold water before sleep. However, this advice could be subjective and might depend on your own experience.

Another great thing is that people who take cold showers are 29% less likely to call in sick as work. Again, we do not know how many people call in sick on objective terms, but the statistic is still showing good efficiency.

Even so, most studies agree that cold showers have a good impact on the body's immune system regardless of the duration of them.

You might show improved moods. The coldness will activate the sympathetic nervous system and increase the availability of neurotransmitters such as norepinephrine and endorphins.

This will make you feel amazing and will even help people who experience depressive patterns. Important note: people should never replace prescribed medication with alternative solutions such as cold showers.

Lots of professional athletes use cold water as a way to cool quicker. They immerse themselves in ice or a cold bath in order to get the temperature lower at a faster rate.

The effect of inflammation will also be greatly reduced. Good to know that cold showers are not as effective as immersing yourself in water for the above benefits. Even so, they do make for an improved physical recovery rate.

People also tend to feel reduced pain. Exposure to cold water can cause the blood vessels to constrict, which will help with the problem of swelling and the edema that causes pain.

The lower perception of pain is possible through the reduction of speed in which the nerves transmit pain signals to the brain.

How to Start Showering with Cold Water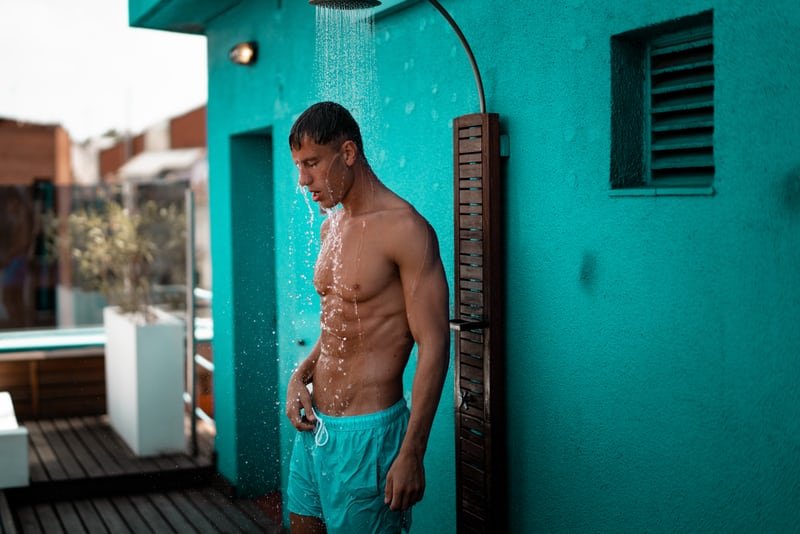 If you have the mental and physical toughness to get into a 1-2 minute cold shower from the very start, then do just so.

If you want to take it slowly, that can also work. Lots of researches show that you do not have to be in cold water the entire time for you to experience the benefits.

You can start off with warm water then finish with cold water anywhere from 30 seconds to 2 minutes.

Do not force yourself if you are experiencing health problems such as severe cold and respiratory problems. Also, if you know to have heart issues, keep in mind that the fast change to lower temperature could overwhelm your body and result in a heart attack.

If you want to be 100% sure about switching to cold showers, ask for your doctor's opinion.