Socks are a great way to add personality to your outfit. They come in all shapes, sizes, and colors, so there's something for everyone. If you're looking for a fun and colorful way to add some personality to your wardrobe, then colorful socks are the way to go! They can brighten up any outfit and make you feel more confident. So don't be afraid to show off your personality with some colorful socks!
Top Brands colorful socks
There are a few different brands that make colorful socks. Some of our favorites include: Sock It to Me, Happy Socks, and Odd Sox. They all have unique designs and offer a wide variety of colors and patterns.
Sock it to Me
It takes bravery to be oneself in a world that tries to limit your options. Sock it to me create amazing clothes that challenge the norm. Sock It to Me believes everyone has a distinct voice that deserves to be heard. They believe in unicorns, sasquatch, and all of the fantastic things that come outside of the lines. They think the world will be a better place if everyone felt free to express their unique personality.
HappySocks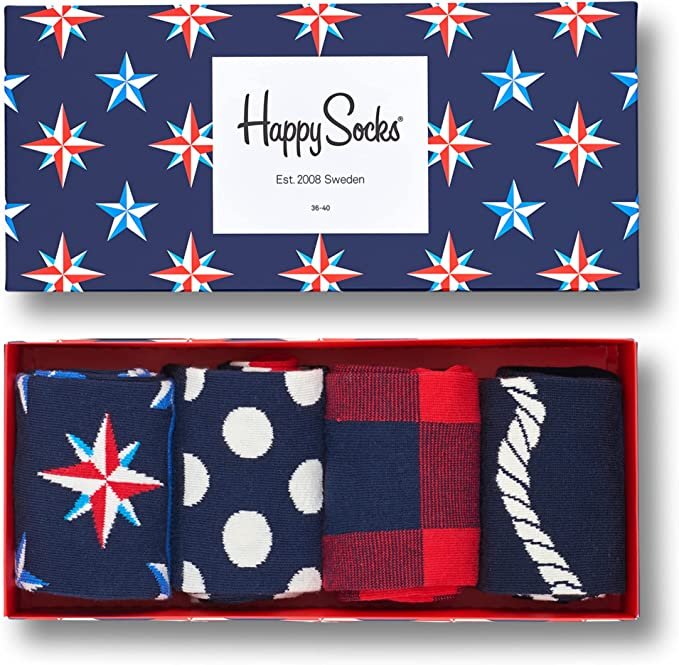 Happy Socks is for everyone who thinks life can never be too bright. And that genuine happiness comes from being free to be oneself. Our goal is to bring color, creativity, and fun to every location on the planet – so people may freely express themselves through color, imagination, and enjoyment.
Socks, underpants, and swimwear are all made and sold by Swedish company Happy Socks. Mikael Söderlindh and Viktor Tell, the company's founders, served as CEO and creative director, respectively. They have 12,000 points of sale across 90 countries with over 100 Happy Socks stores located throughout the world.
Colorful Nike Socks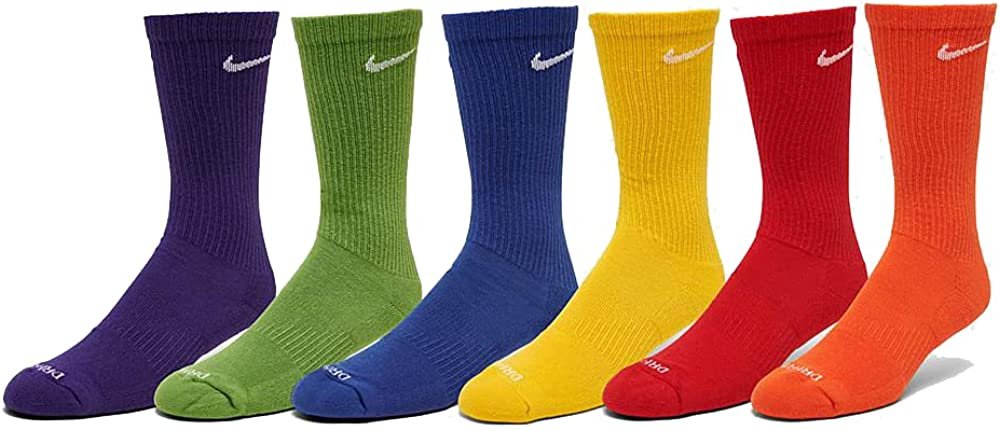 Power through your workout with the Nike Colorful Everyday Socks. The soft yarns with sweat-wicking technology helps keep your feet comfortable and dry.
Odd Sox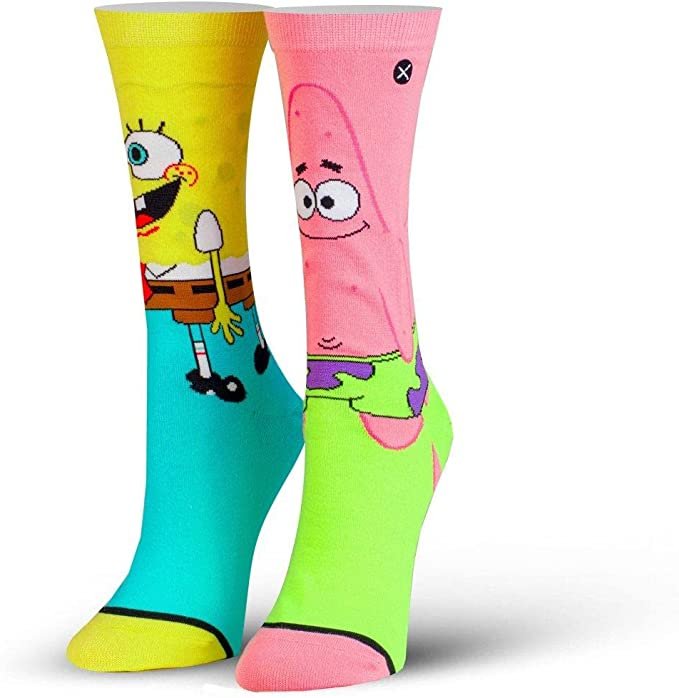 Odd Sox was created to break the norms and to tear down the status quo. Simply put, STAND OUT, BE ODD. They produce designs that allow people to stand out with unique ideas and creative patterns while also allowing them to mix and match their sox.
Odd Sox was formed to provide style to the sox. They go all out to defy traditional styles and uninteresting designs, perfectly expressing originality and individuality.
Their main objective is to guarantee that our sox maintain the highest possible quality while also providing exceptional comfort and continuing with innovative ideas. They promise never to conform to the conventional order, always representing as well as investing in millions of people who are dreamers who wish to improve upon themselves.
Jimmy Lion
In 2012, two friends who had just graduated from business school in New York decided to start their own company after seeing a dearth of high-quality, fashionable, fun, and inexpensive socks for men.
The brand offers an enormous number of designs and is less expensive than any other on the list. You can make your own personalized four-pack of Jimmy Lion socks for $40. You'll discover everything from flamingos to pineapples to astronauts to flowers, and everything in between .
How to wear colorful socks
There are so many different ways to style colorful socks. You can wear them with jeans, skirts, or even shorts. They look great with any outfit and can really make you stand out in a crowd.
If you're feeling extra bold, you can even wear two different colors at the same time! The possibilities are endless.
1. Wear Bright Socks When Dressing Casual!
If you're dressed up for a low-key occasion (going out, Friday at work, etc), use your imagination to select which pair of socks to wear. When it comes to how to put on bright sock, there aren't any hard and fast rules.
If your outfit is mostly subdued and features no loud pieces, wear a weirder pair of socks with a distinctive design. If you're ever stumped, ask yourself how you'd react if a friend or coworker wore the same socks as you.
2. Match the Socks to Your Outfit
Socks should match the rest of your outfit based on the type of event you're attending. Socks for a casual occasion are appropriate. It's acceptable to wear slightly more colorful socks at a semi-formal (or business casual) dinner party. Keep the color of your socks matching that of your suit or tie if you're wearing a full suit and tie in more formal circumstances (full suit and tie).
3. Don't Over-Emphasize Your Socks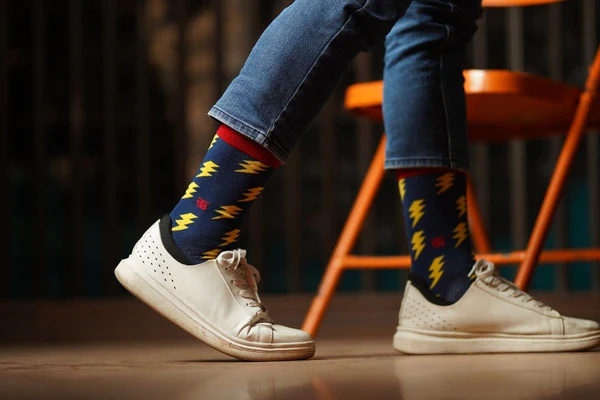 The length of mens pants is continuously decreasing these days, which is a recent fashion trend for men. Men's pants are being hemmed higher and higher, revealing more and more of your socks.
However, there are some things to be wary of: making it appear like your trousers aren't a good fit (and displaying too much sock in the process). Make sure that your pants have an adequate length; they'll look even better with your bright socks!
4. You should be conscious of clashing colors.
Socks that are too brightly colored or colorful, on the other hand, are no longer uncommon. However, be cautious of wearing socks that badly clash with your style. If you're wearing olive green chinos, for example, stay away from the bright red pair of socks (unless it's the holidays!). If your socks clash severely with the rest of your outfit, it may appear silly.
5. Matching Colorful Socks to Your Pants
If you want to create a more unified appearance, try matching your socks to your pants. You may match a pair of socks with the same base color as your pants or go several tones away from them. Blue socks, for example, look great with blue jeans, and grey socks suit beige chinos nicely.
Socks that are louder and more colorful, on the other hand, are much easier to wear – don't be scared to experiment with wilder patterns and colors when wearing sock pants!
6. Select your patterns carefully.
Another thing to consider when picking a pattern is the context. It may be bad form to wear patterned hamburger socks to a very official suit-and-tie meeting, much like wearing more colorful socks.
7. Occasions that you should avoid colorful socks
Avoid the bright socks if you're dressing for a more formal event (dressing up for a funeral, wearing a tuxedo). In the first instance, the socks may be perceived as tacky. The bright socks in this case might appear childish and misplaced. Keep track of the event (most situations allow for colorful socks to be worn).
8. Let your socks do the talking!
In the end, wearing colorful socks is all about expressing individuality while also injecting some intrigue into your outfit. Don't be afraid to try new things; what could happen?
With a few exceptions, the vast majority of socks that you'll come across can be paired with almost any outfit. Embrace a distinct and amusing pair of socks. After all, "One must always be different in order to be irreplaceable."
Why were colorful socks?
Well, for one, they're just plain fun. They can add a touch of personality to any outfit and make you feel more confident. They're also a great way to show off your own unique style.
Socks in bright colors are seen to be a sign of leadership and "a brilliant mind" by Business Insider.
Nonconformist behavior indicated by colorful socks was found to influence others' perceptions of us as more successful and favorable.
The Harvard Business School research discovered that nonconformist behavior signaled by the colorful socks might encourage other people to see us as more accomplished and favorably. Moreover, the study found that socks have an impact on how you feel about yourself as well. Ultimately, they will boost your self-esteem.
Conclusion
Wearing colorful socks is a great way to add personality to your outfit and express your individuality. They can also make you feel more confident and successful.
So don't be afraid to try out some colorful socks next time you get dressed! You might just surprise yourself at how much you like them. Who knows, they might even become your new favorite fashion accessory!
Thanks for reading! We hope you enjoyed this post. Until next time, stay colorful! :)"
If you liked this post, be sure to check out our other blog posts on fashion and style. We've got tons of great tips and advice on how to dress your best.