We all know that the Hip-Hop industry has become one of the most popular in the world. No wonder why so many great artists pop out these days. One of them is Gunna, born with the name Sergio Giavanni Kitchens on June 14, 1993.

This rapper and songwriter stands out for his way of spitting rhymes and the way he dresses and carries himself. He has famous collabs with Young Thug and Lil Baby. At the moment, he is signed with Thug's record label, YSL Records, and also with 300 Entertainment.

His first studio album debuted in 2019, which was not such a big success. The following release of a studio album, fortunately, reached the Billboard 200.
In 2020 he had a lot of heat going on. First of all, he was featured on the late Pop Smoke's incredibly popular hit "Dior" remix (February 12).

Later on, Gunna had a collab project with Nav, which also featured Travis Scott that was released on March 27, 2020. Some of you might also know that Gunna was a feature on the song Yosemite on the world-famous Astroworld album.
Although our rapper has had his fair share of controversies and legal issues, he is still generally acclaimed as one of the best in the industry, although some might say he is not getting enough attention as he should.
How to Get the Hairstyle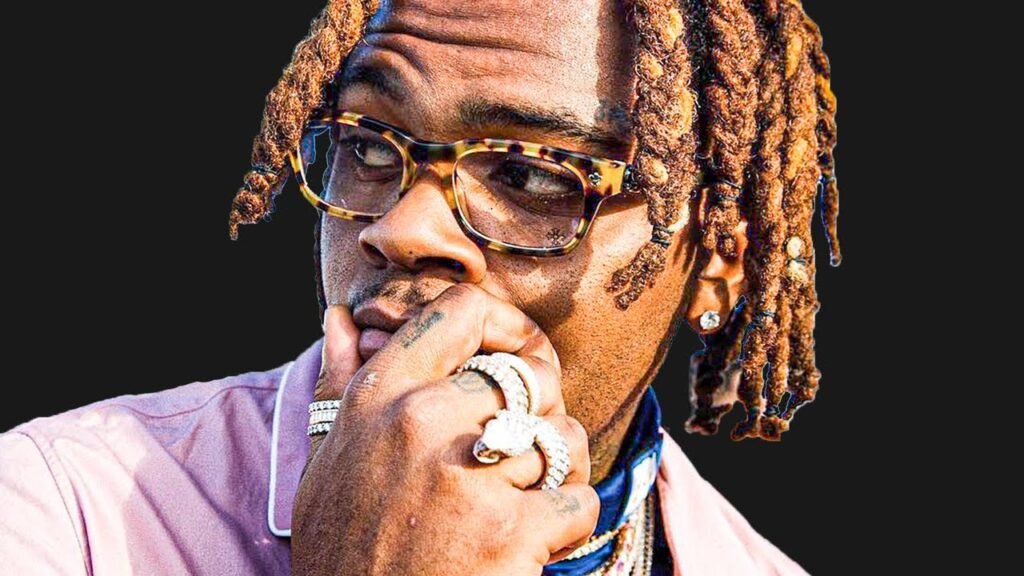 The keyword here is "dreadlocks." Yes! An always reoccurring hairstyle in the trap environment. Lately, Gunna has started rocking this trend as well with a medium length deadlock.

His hair is evened out throughout the sides and the head's back, and it is colored with a mild orange. The hair base's base remained untouched, and you can see the natural color, which is a lot darker than the colored counterpart. This is an important factor to the look.
The coloring part is easy, and you can even experiment with some other colors. Nowadays, you can even go for crazy neon colors. So go ahead and suit yourself!
As for the grooming itself, doing dreadlocks from a hair, this length might seem a bit meticulous, and rightly so. You barber will be able to do it for you, so you can just relax for a while.

The process is the classic one that all locks require: twisting and applying pressure. Then, voila! You have gotten yourself a fresh set of dreadlocks.
Products to Use
Dreadlocks Crochet Hook
You will need these accessories to fix your dreadlocks, especially if you plan on doing them yourself. The hooks are made out of stainless steel, so you can bet that they are durable and easy to clean.
If you did not use these, your hand would get fatigued really quickly from all that twisting and pressuring, more so if the hair is very long. Lucky for you, they come in a neat storage box so you can keep them nice and tight.
Jamaican Mango and Lime Sproil Spray Oil
If you are looking for protection and moisturization, then look no further. Jamaican Mango and Lime Oil are so lightweight that your hair will not feel fatty at all. It will heal your scalp and keep your locks healthy.

It is fortified with vitamin E and other essential oils. Regardless of the hair type and texture, the spray oil will do its job. You can even use it on colored hair!
King J. Unisex Cotton Spandex Dreadlock Tube
You can use this if you feel like protecting your dreadlocks. This can be true, especially if they are freshly done. This product is breathable and ultra-stretchy, so you do not have to worry about spoiling your new hairstyle. It's especially handy if you plan on growing longer hair.