Before discussing about Keith Urban hairstyle, let's find out who Keith Urban is.
On his full name, Keith Lionel Urban was born on 26 October 1967 in New Zealand, although he is considered to be an Australian from Caboolture, Queensland. In 1991 he released a self-titled album as a debut.
We could say that he struck quite well from the very start, as the albums managed to chart four singles in Australia before going for the United States in the next year. Later on, he managed to record a studio album at Capitol Nashville and topped two singles in the US Billboard Hot Country Songs.
It is widely considered that Keith had his American debut in 1999 with a second eponymous album. It was not long until he got platinum certified in the US by the RIAA.
In his quite long career, he has released a total of nine studio albums. He even managed to release an album with his band called The Ranch. Lately, people might recognize him from being a judge/coach in the shows The Voice and American Idol. Luckily, Keith got to marry Nicole Kidman in 2006 and has been with her since.
How to Get Keith Urban Hairstyle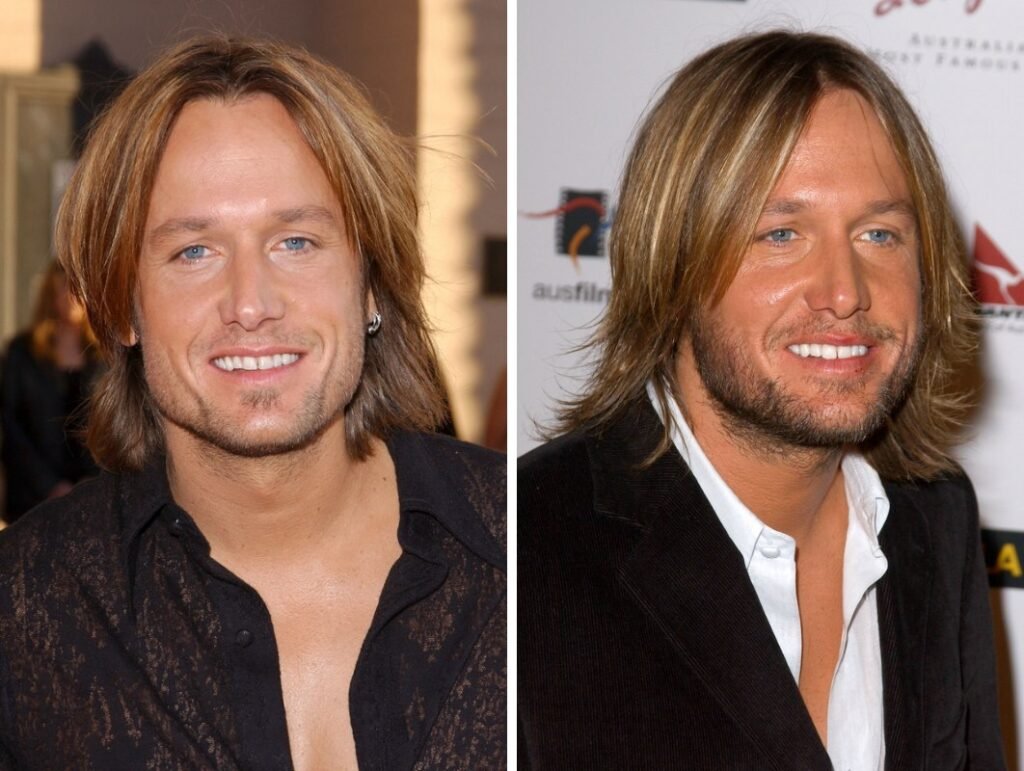 Most of the time, Keith rocks a long hair length with shortened sides in the front. This is in order to have his face uncovered. In all honesty, it takes quite some attention to detail if when doing this haircut, so the best choice might be to go to a hairstylist. After getting it, it shouldn't be much of a hassle to keep it clean and tidy. You might want to invest in a few hair products as conditioners and so on. Besides his hair, he wears a really subtle goatee as the facial hair. That is extremely easy to grow for most men, even for those who have trouble growing facial hair in general. This type of beard is super easy to maintain and trim right from the comfort of your house.
Products to Use
KEEP IT HANDSOME: Premium Conditioner for Men
Well, how else could you get that great shine from your cool-looking Keith Urban hairstyle? This product will bring out the best of your hair while being really gentle with it.
It will promote a healthy scalp as well. It functions by coating the shafts of the hairs with a lipid layer. This makes the situation well hydrated and easy to manage.
Equinox International Shears
This type of haircut is not done by using clippers or trimmers. All the work has to be manually cut by a good quality shear. We recommend this product because it has thousands of positive reviews, and it is made out of great quality Japanese stainless steel. It has a length of 6.5 inches, so you will have plenty of room to work with.
It is also quite light as it weighs only 4.8 ounces. This matters a lot, especially if you have to use it for a long time. Every single shear comes with a vacuum package and is lubricated with oil, so they are ready to go from the very start.