Yes, women have their favorites. And by this, we mean that sexy-looking-hairstyles they love to put their hands onto when it comes to their guys 😉
But the first thing you need to know before making your lady happy is how to match your hairstyle with your face shape. We're just gonna go real quick through the common face shapes people usually have:
Oval face
Round face
Square face
Long face
Heart-shape face
Wide face
Diamond-shape face
So first you have to know which face shape you have, then see what kind of style is suited for that shape and after that… well, see if what fist you, is on the list of what ladies like and adore ☺
Men's hairstyles have evolved throughout the years and is a recurrent topic of interest. Every year there's a common-used, special type of hairstyle that most men use. They have to be aesthetic and stylish haircuts.
BUT the important characteristic nowadays is EASY. Men don't wanna spend that much time on their hair. They want easy, they want quick, and they definitely want sexy.
Let's see.
Hairstyles for men that women find super-sexy in 2021.
Long hair, the man bun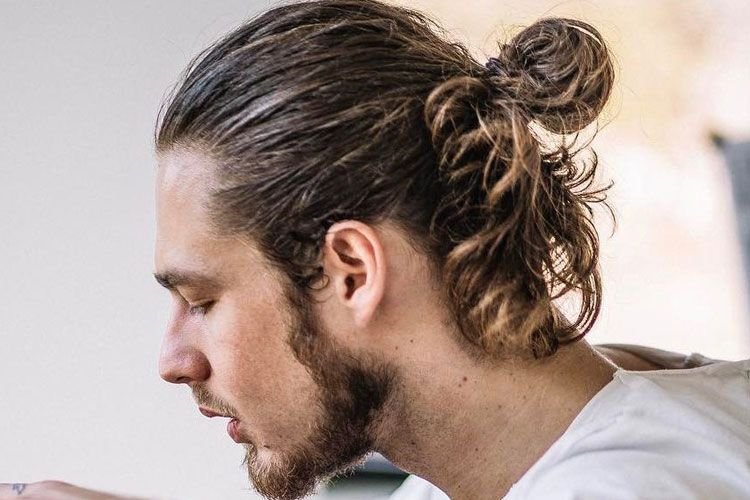 Do women still like that? The answer is `Hell yes!' apparently ☺ If they can rock it, then it looks good. Long hair. Let loose or uptight in a man bun. Gentlemen, if you can rock it… chicks still dig it! Simple as that.
Pushed back and tight on the sides
The pushed back pompadour with tight sides is an incredible look if you can pull it off. Not much to say about this, just google some pics and see for yourself, you'll be convinced at once.
Short, textured, real messy
Not too put together, women say. You can never go wrong with short, textured, messy hair. It's just a playful, fun, and versatile hairstyle. This is not like polished and professional, it's a little bit more casual, and women like this playful look. It sends them a positive vibe like you're easy to talk to.
A clean, gradual fade
When your top is versatile, you can do different styles. Don't have one style all the time, it's boring!
So this is the disconnected undercut, guys. You can have that long length on top but it's about more of a gradual fade. So having a disconnected undercut but more faded, allows you to have much more flexibility and just to do more things with the hair you got. Women will definitely like to get a grab on that!
The clean, classic side part
Gentlemen, you cannot go wrong with this one, because it's a timeless style. It worked years ago and it will work years in the future. Its never gonna go out of style and it's also a great option for those of you who wanna make the style you already have a little bit cleaner and more professional.
Tip it over to the side. Simple as that.
Shaved head
Surprisingly or not, women like the shaved head. They see it dangerously sexy. Bad boy style. Maybe try to balance it out with the facial hair, a short but noticeable beard will do.
So there you have it, hairstyles that the senioritas generally love! And since you now know what suits your face shape, you definitely have some options to make your lady happy 😉
Other sexy men's hairstyles you might wanna try:
The Peaky Blinder hairstyle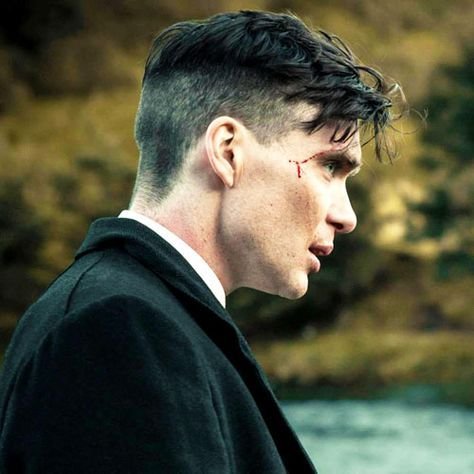 One of the easiest, lowest maintenance hairstyle that is out there! Think of it as a disconnected haircut that instead of going backward, it's just left to kinda swoop casually over to the side. You don't need a lot of product for this one, don't need the hold because the hair is very natural, it's flowing and it looks incredible.
The loose quiff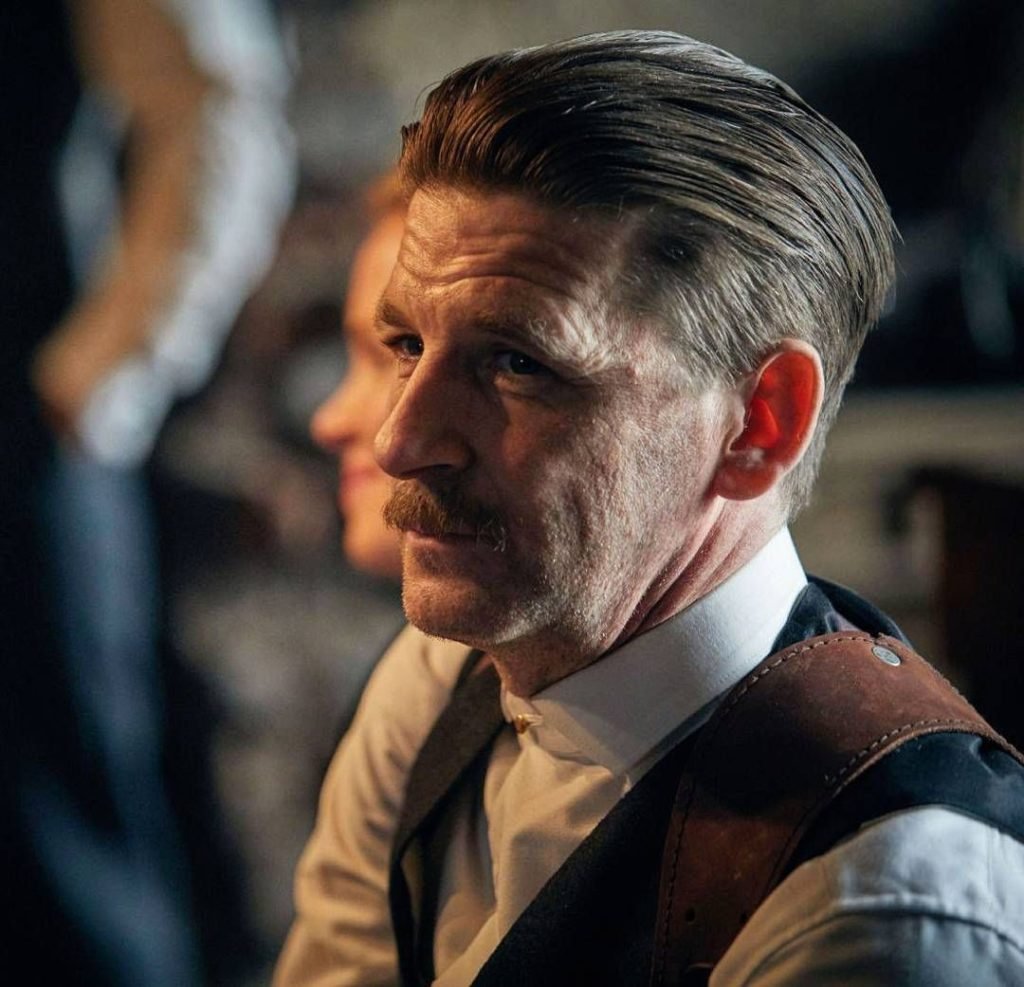 It's very similar to its sexy cousin, the regular quiff, except its more natural-looking and feeling. The loose quiff has a less refined style and look BUT it's easy, it's sexy and is definitely something that guys out there should try. The quiff needs some products to stand up but it's an amazing option for dudes out there that wanna still have the longer style up top. With the loose quiff, you can go tight on the sides, you can go a little bit longer but it allows you a lot more flexibility than the regular quiff, that took much more time and energy to fix.
The buzz-cut or crew-cut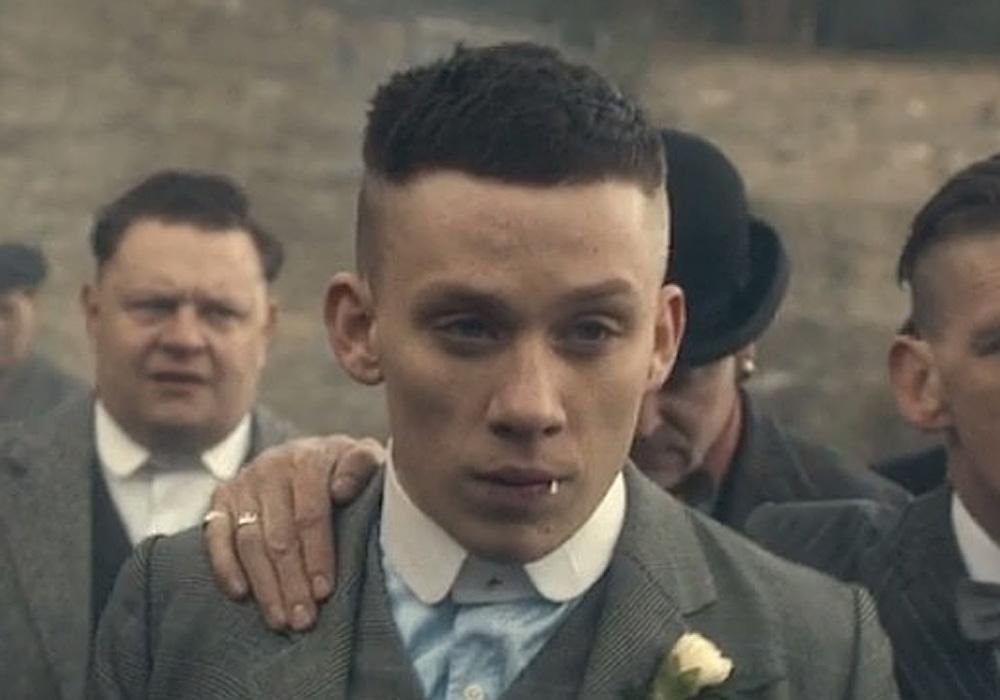 This year you're gonna see a ton of dudes rocking super short cropped hair! It can be all the way around, it can be buzz, it can be a crew-cut. Anyway you shake this one, its gonna look amazing, especially if you pair it with a badass beard 😉 Yes, ladies out there! Be ready for this one, cause its gonna be sexy.
TIP: No need to beat it around the bush – for you guys that are loosing or have lost your hair, this can be a great option! You can take it super short and throw on a beard.
The low-fade textured top
Short textured top, tight on the side. Its a super simple sexy style that is out there (you're gonna see a ton this season). With this, you can rock french bangs or a more blunt cut and its a great option for guys that have a receiding hair line. Because you can sort of brush the hair forward a little bit and kinda camouflage it.
The medium length sccissor cut
This means letting your hair growing a little bit more, more specifically the sides and temple grow in more.
Tip: If you are going to let your hair grow in a bit, probably not go to the barber to get it cut. Go to a salon, go to a stylist to bring that shape you want and the one ladies like so much.
Curls
And last but not least, the 10th sexiest style women love is all about keeping it natural! Curls baby, curls. Finally, if you a natural curl and texture, embrace it. Women dig this a lot!
Embrace the natural and everyone will love it, simple as that.
Tip: Go see a stylist to help you with product selection and styling tips to keep that natural look. And just basically help you get a direction, to know how to control that natural flow of your hair.
So yeah, just take care of that great hair of yours and your nickname will fastly become `Mr. Devastatingly Handsome'!