Morgan Cole Wallen – the famous 27-year-old American country singer and songwriter – absolutely has to be on this list. Morgan Wallen has become known not only for his hits but his unique hairstyle, too.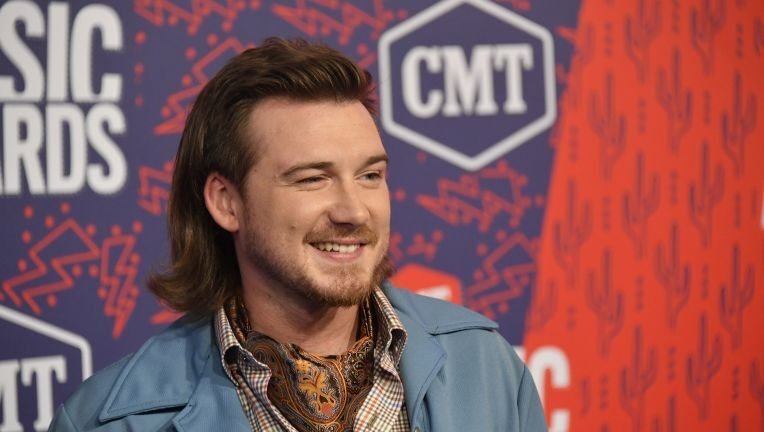 His awesome hairstyle is definitely one for the books ☺ Especially in this day and age when more sophisticated men's hairstyles are being worn, Morgan has decided to go with… a mullet!
His mullet has become as synonymous with his name as it was with 'Billy Ray Cyrus' in the '90s. He's turning heads thanks to his trendy mullet and it's not going anywhere.
A short history of the mullet: The mullet haircut has a complicated history that started sometime in the 80s. As most long-lasting hairstyles, it's had its periods of glory and its moments of hate.
Still, it was, without a question, one of the defining men haircuts of the 80s, a prevailing athletic cut in the 90s, and is making a new comeback with the modern mullet nowadays.
How to get Morgan Wallen hairstyle
Pretty sure many of you have heard of the mullet, but definitely have never had the guts to try it. Business up front, party in the back you might call it ☺ It is easy to recognize the mullet cut thanks to its shape and most defining features: the short top and significantly longer hair on the back. All classic and modern takes are based and revolve around this formula.
Let's see how to actually try it and be surprised afterwards 😉
To grow a mullet, start by growing all of your hair out until it's about 2 to 6 inches long, since the more hair you have, the more defined your mullet will be. Once your hair is long, use clips to section off the top and the sides of your hair from each other.
This year, 2020, is going to be the year of experimentation—but as with all trends, they fade and then come back stronger with new generations.
Tip: Mullets are attractive.
Girls and women alike still swoon upon seeing Uncle Jesse in 2016, which speaks volumes of the mullet. Patrick Swayze danced into America's heart with his role in Dirty Dancing, due in large part to his magical mullet.
Products to use
Well, actually, there are two main products we need to talk about here—Shampoo and Conditioner. Regardless of what hairstyle you're going for, using an all-natural, silicone, sulfate, and paraben-free Shampoo and Conditioner plays a significant role in getting your hair to do what you want it to. Especially if you want a mullet, you need to learn how to 'tame' it.
Styling Balm
Control that cool mullet with zero stiffness and a perfect matte finish that you won't get from hair gels.
Acts as an anti-frizz de-tangler and moisturizer. Has volumizing properties to thicken hair, making it bigger and bulkier. This styling cream will change your manly mane forever.
Shampoo and conditioner
All you need is in here! All your new mullet needs is also in here, in these two main products every manly hairstyle needs. Made with Moroccan Argan Oil, Sulfate & Paraben Free, will leave your hair feeling clean, strong, and deeply nourished.
Sea Salt Spray
With the hair wet, but not soaking, add in some Sea Salt Spray. The sea salt and kaolinite clay add volume to the hair while giving a very slight amount of hold. It's got a natural matte finish making it perfect for bringing out the texture in your hair.