NLE Choppa is an American rapper, singer, and songwriter. His real name is Bryson Lashun Potts, and he was born on November 1, 2002, in Memphis, Tennessee.
He found his early fame in 2018 while being managed by Angela Potts, his mother. Later on, in 2019, he started showing up in Billboard-charting and Cottonwood. Videos began amassing millions of views not only because of his way of delivering lines but also because of his crazy new dance moves.
He made a new dance move every time the camera cut back to him. Getting deeper into the culture, he managed to get a feature from Blueface and a video directed by the famous Cole Bennet, who started Lyrical Lemonade. In 2020, NLE Choppa is set to release his first studio album. That achievement will surely make him a household name in the music industry.
How to get NLE Choppa Hairstyle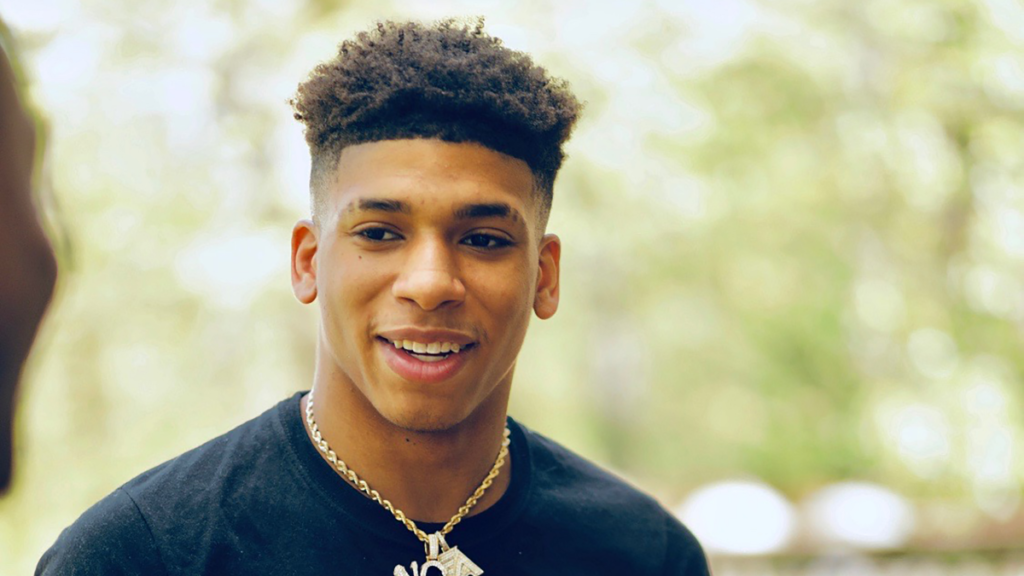 NLE Choppa's hairstyle is called a "dreadlock". This basically means to block your hair in a particular position, and it holds up tight as a spike.
Depending on the products used and how much pressure is applied, the dreadlocks can also hang down sometimes. Choppa has a very tight curl hair pattern, which allows for very low usage of styling products. The basic process is twisting a small portion of your hair until it turns into a small bob.
In the beginning, the bobs of hair will stay in place and look real right, but with time and depending on your hair type; they will start to fall loose little by little. That will result in the desired hairstyle of semi-hanging dreadlocks.
If your hair is not naturally thick and curly, you can still achieve this look, but you will require powerful strengthening products.
Keep in mind that even then, your hairstyle might not stay in shape as long as someone's who has naturally thick and curly hair, but you can refresh it up again with your styling products.
Products to Use
Taliah Waajid: Tight Hold
This lovely alcohol-free product is marketed towards people with an already tougher hair. So if you have really curly and thick hair, this is the only thing you will need for achieving NLE Choppa's hairstyle.
It will maintain the locks, twists, and natural curves. It will not develop any build-up whatsoever. After finished using it, you might want to try and sit under a hairdryer until the process is 100% finished.
L'Oreal Paris Advanced Control Hairspray
If you have softer hair and humidity problems than L'Oreal Paris has you covered. You can apply this to make sure that the hairstyle sticks for as long as possible. The product will evenly spread across the hair and will quickly dry.
How to use it?
Just spray and go! That's it.
Your hair should stay in place for hours at a time, but if you want to keep it going all day long, you can just take the bottle with you and spray it a little after a couple of hours have passed. You should not have any worries when it comes to this brand as it has been a household name for decades and usually has excellent reviews, this one included.