Pop Smoke was an American rapper, singer, and songwriter. His real name was Bashar Barakah Jackson, and sadly he passed away on February 19, 2020. He started his career in 2018 so you know that he experienced a lot of things back then.
Luckily, he found his big break after the song "Welcome to the Party" was released in April 2019. After that, he signed a recording contract with Victor Victor Worldwide and Republic Records, and the rest is history.
Pop Smoked released the "Meet the Woo" mixtape, with the single "Dior" reaching number 22 on the Billboard Hot 100. The second mixtape hit even higher as number 7 on Billboard Hot 200. 
Now let's see how you can get the Pop Smoke hairstyle.
How to Get the Pop Smoke Hairstyle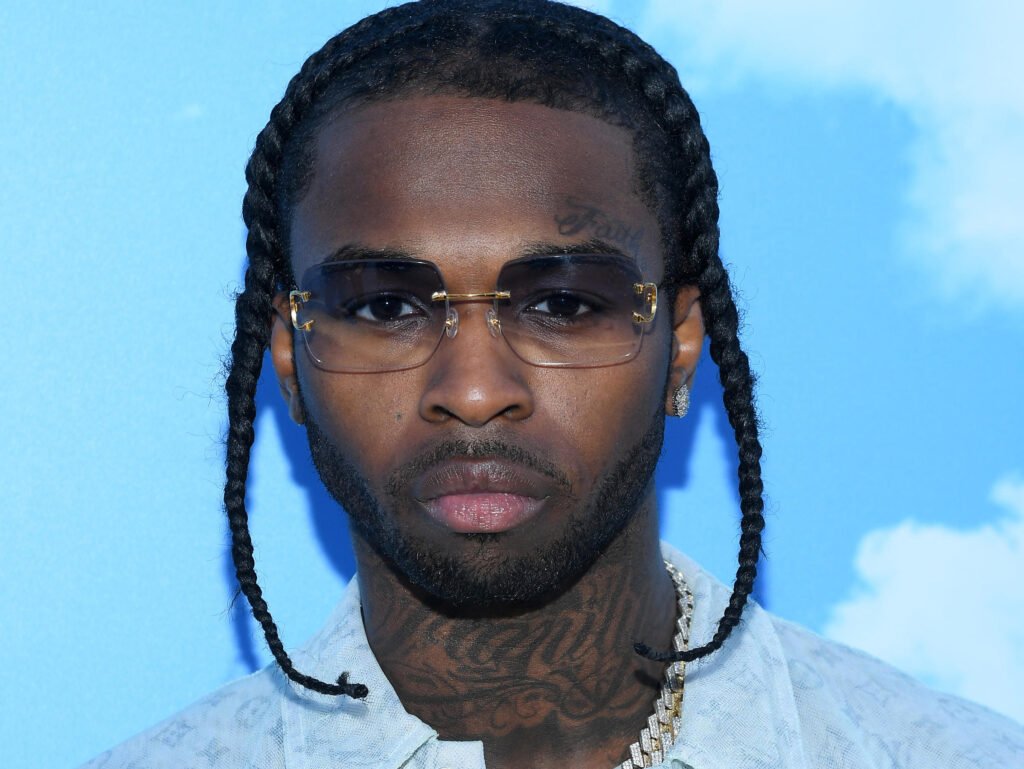 Pop Smoke's hairstyle is generally called Jumbo Tribal Braids. This is just another form of braiding. It requires a throughout wash and combing after. When you are ready to dry it use a hairdryer while braiding each individual strands of hair.
After this, they should be falling on the sides, and the rest of the remaining hair should be cut short. The detail lines should be really clean, so the hand of a hairstylist might be required, although the braids alone are not so complicated to achieve.
You can choose how tight you want each strand to be. The tightness will affect the overall look. Usually, Pop Smoke had them in medium tightness, but nothing stops you from doing it your own way. Optionally, you can have them colored. Green or dark blue are the go-to these days.
Products to Use
Instant Control Edge & Braid
You need this gel in order to make sure that the braids stay in place. The formula is concentrated, so only small amounts are required in order to achieve the look. This will also make the product last for a very long time.
The solution will quickly dry, and its 100% not greasy! Also, no tie down is required. It will control unruly edges in an instant manner without flaking, whitening, or premature melting.
Remington Pro Hair Dryer
Your tough hair won't stay in place without being properly dried. In order to do so, you need the right hair dryer, and this one right here is the best choice around. It has a 40% faster airflow than its competition and uses pearl ceramic technology. It has a professional motor that guarantees the fact that it can withstand heavy usage with time.
Punky Alpine Green Semi Permanent Hair Color
If you want to add the perfect finishing touch, then a powerful color is a no-brainer. This is the most vibrant color that you deserve to rock! Heads will turn around to see your popping braid.
No commitment required, as this is just semi-permanent, so it will wear off in time. It is 100% non-damaging and has no acid whatsoever. The scalp staining will definitely be minimized. It also nourishes your hair, leaving it soft and silky. It is so easy to use that you can just apply it yourself. This is especially true if you only plan on coloring the edges of your braids only.