Roddy Rich is a very interesting public persona. He is mainly known as a rapper from the United States, but he is also a singer and songwriter. He released his first two mixtapes Feed Tha Streets and Feed Tha Streets II, in 2017 and 2018, respectively.

The latter one managed to get attention on the US Billboard 200 and even get featured for the first time in the Billboard Hot 100 with the Die Young single.
A thing that might have brought a well-needed boost to Ricch's fame was being featured on the late Nipsey Hussle's single Racks in the Middle. This even won him a Grammy for best rap performance.
The rapper beginnings were somewhat common for this industry, meaning harsh ghetto environments. The starting ground of this young star revolved around Compton.

He says that not tragedies made him take music seriously, but some turning points in his life—things like going to county jails, wrecking a car, and just overall being on the streets.
The general public loves Roddy Ricch's raspy voice. The industry considers it as a great fit with vocal filters. He was even called "an undeniably talented vocalist and occasionally a compelling songwriter" by Paul Thompson from Vulture.
With all these being said, of course, you want his hairstyle.
How to get Roddy Ricch Hairstyle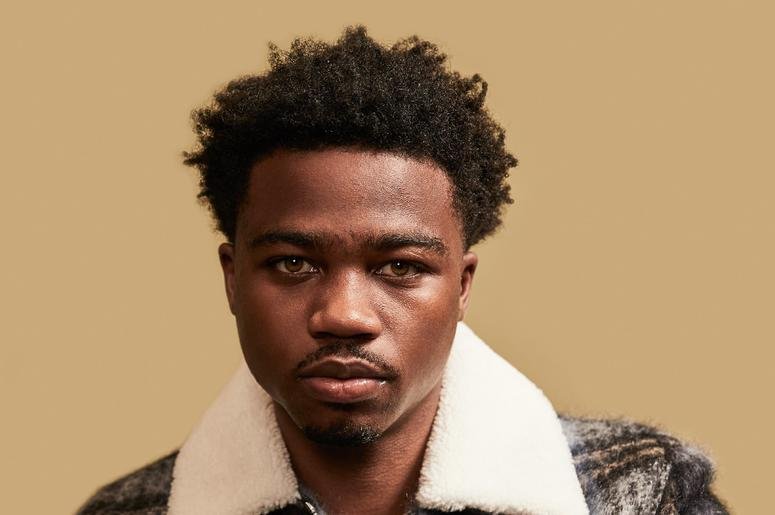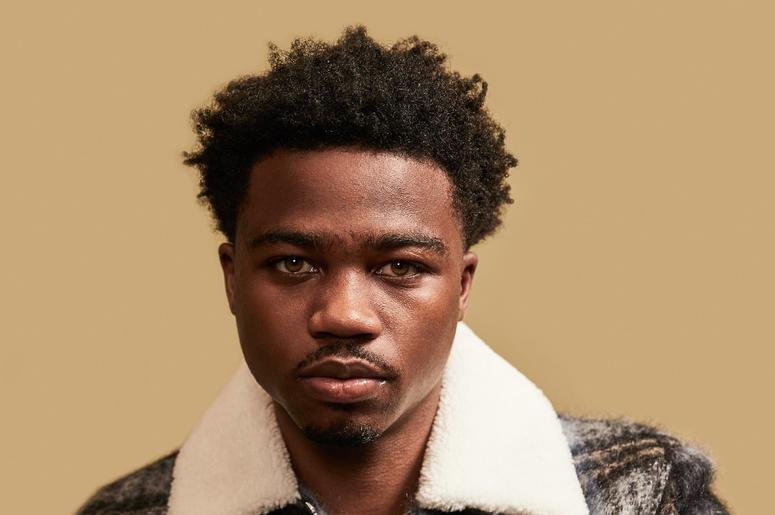 Having an African background, Roddy wears a semi afro with clean short fades. In order to get this exact look, you need to have some really thick hair, but there are some workarounds if you have thin hair.
Let's focus on the look. His hair is a short, grown afro with just a tint of bangs. You might be able to manage this at home, but the short, clean fades require a barber's hand.

After you get medium length hair, do the minimal spin technique required to achieve the locks and then apply them to fix them. After this, your barber has to do a clean side fade that is short and pointy towards the beard.

He usually rocks a goatee with the side of the face being freshly shaved. You could go for a full beard if you feel like it. Nothing stops you from experimenting around.
Now, his hair's back does not have a skin fade, but rather a good proportionate cut until it gets really short. Alternatively, you could go for the full-back fade and still get a similar look.
In case your hair is thin, you have to do all of the above plus a whole lot of fixating products. Even so, do not expect your hair to stay still for days in a row if it is not natural.
Products to Use
Roffler Sculpt Mist Firm Hold Hair Spray
Regardless of your hair type, you will still be better off while using some hairspray. If you have thick hair, just use less, and at the opposite end, if you have thinner hair, just use a tad more. Whatever the case might be, this product will successfully do its job of keeping your hair into place.
Wahl Model Groomsman Rechargeable
Of course, the hair is important, but the goatee makes the resemblance pop out. You need to keep in freshly trimmed every single day in order to be as crisp as possible.

This trimmer is portable, which means that you can handle matters wherever you might find yourself. Remember, if you feel like going for a full beard instead of a goatee, that is fine as well, as long as you keep it nicely trimmed.