Age only 26, this American country music singer, won the 10th season of American Idol in 2011. Scott Cooke 'Scotty' McCreery has been a famous singer ever since and he surely needs a place on this list, because of his elegant hairstyle.
He usually likes to keep it simple and elegant. And it looks damn great on him! The sides and back of this casual hairstyle is clipper cut short and close to the head, while the top is left slightly longer to be parted on the side.
Neat and tidy is another hairdo he likes showing around. He keeps this cropped short and close to the head around the back and sides to maintain a clean edge, blending into the top which is left au naturel but still short and combed nicely.
How to get the Scotty McCreery hairstyle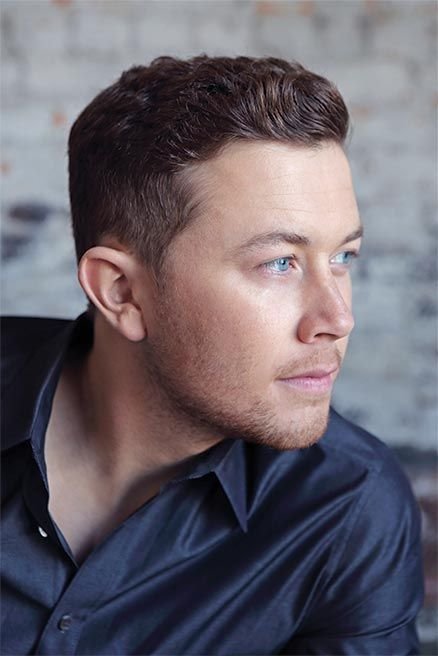 So if you wanna get a similar look to Scotty's, you'll need the clean, classic side part hairstyle.
The clean-cut side part is making a huge comeback, especially when paired with a skin fade. To get this style, you will need a product that offers quite a bit of shine, and even a styling gel can do the trick. Add it to damp hair, comb out from the bold part, and then comb the front upward to create the stylish swoop or pompadour.
Gentlemen, you cannot go wrong with this one, because its a timeless style. It worked years ago and it will work years in the future. Its never gonna go out of style and its also a great option for those of you who wanna make the style you already have a little bit cleaner and more professional. Tip it over to the side. Simple as that.
If you have fine hair and you're looking for a modern style that doesn't require the same volume as a pompadour or quiff, this side part style is a great alternative. You'll need a product with some shine to create the look, which is easy enough to do with nothing more than a comb.
Products to use
Styling gel shine
Disregard the name, this is a great product for men as well! 😉
You and your awesome new hairstyle need the Paraben-free, petroleum-free, mineral oil-free properties this shine gel has to offer.
It smooths the edges and controls the frizz . It's sure to become a part of your daily maintenance for beautiful, healthy hair.
Smooth look shine pomade
Another excellent product to give the shine you need on your new classic clean cut, is this Axe styling pomade! Ideal for short to mid-length hair, it'll make you look sharp instantly.