Shawn Mendes is an absolute worldwide start. Regardless of where you are from, we are sure that girls from your area are mad as hell about him. And no wonder! He originates from Canada and is a singer, songwriter, and record producer.

Amazingly, he started to amass a following by using the famous short video-sharing application called Vine. This started happening around the year 2013, and the rest is history.

Later on, he managed to get his very own artist manager and signed with a record label. Since then, he has released three studio albums, traveled around in three world tours, and received numerous awards from all kinds of institutions.
The studio albums were released in 2014, 2015, and 2016 respectively, but the number 1 hit Stitches was found on Handwritten (2015). Stitches reached the very top of the charts in the United States and the United Kingdom.

After that, two more smash hits followed: Treat You Better, and There's Nothing Holdin' Me Back. They both reached the top 10 in many countries around the world. There is absolutely no exaggeration when you call Shawn Mendes a household name.
As for his personal life, he is 22 years old and had a fairly normal upbringing. He attended Pine Ridge Secondary School, where he played ice hockey and soccer.

Luckily for him, in his high school year, he joined the glee club. Or should we say, luckily for the fans around the world?\
How to Get the Hairstyle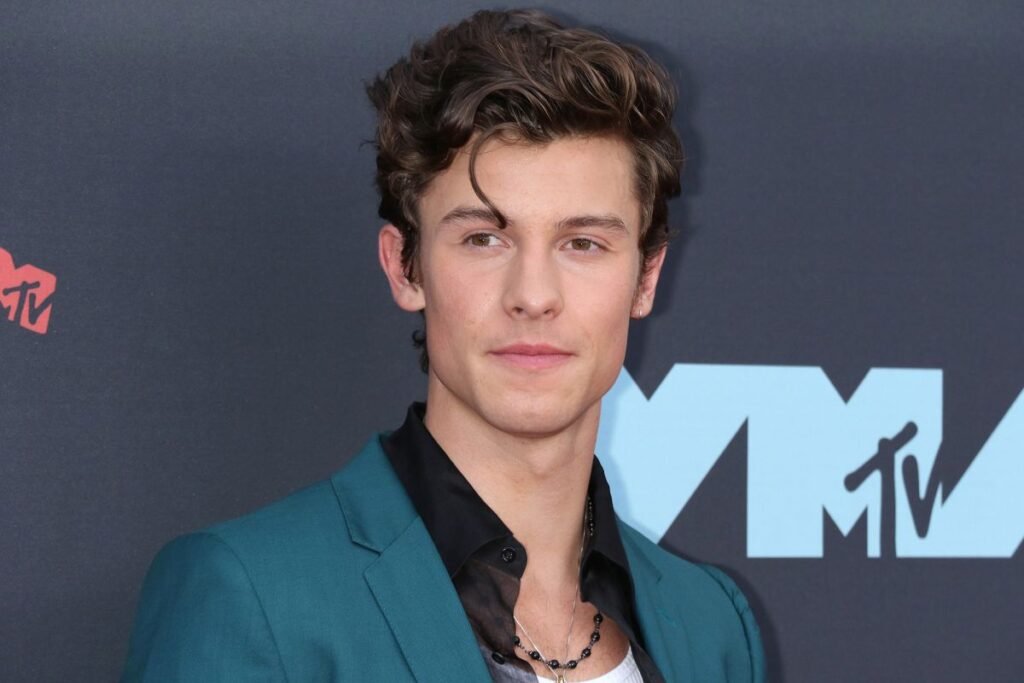 Shawn Mendes keeps a classy and somewhat English look. He wears his hair in a short to medium length and usually combs it in a backward manner.

He uses shorter hair on the sides and around the back of his head, but always keeps it at 1-2 cm in length. A great change considering the number of people that use skin fades these days.
He does tend to go for the no effort look, but let us assure you that he always makes sure to check out how his hair looks. The volume on top is medium and achievable by always combing your hair in time or using styling products.
Going into the barbershop, you should be prepared for an all scissors cut. This type of hairstyle rarely requires trimmers, and even if it does so, it would only use big numbers.
One last finishing touch could be letting a strand of hair fall on your forehead. This is a thing that all women love, so why not try it yourself? Just make sure not to exaggerate. Just a small amount of hair would do.
Products to Use
Professional Black Carbon Fiber Comb
How else could you get your stubborn hair to stay still if you do not keep combing it until it does? You need a pair of these.
They are very resistant to heat and chemicals. Since they come in a pair, you can keep one at home and take one with you wherever you go. Just pull it out of your pocket and whip it through your hair. You should look refreshed right after this.
Schwarzkopf Got2B Blasting Freeze Hairspray
After getting the right shape, what is the next step? Keeping it into place, of course! How can you do this, you might ask? With a quality product from Schwarzkopf.
Blasting Freeze Hairspray will tighten up your hairstyle as quickly as possible. It will last until your next shampooing sessions. This product is also easy to pack, so no worries if you are planning a trip.
Schwarzkopf Got2B Invincible Styling Hair Gel
If you might be into a more stylish but wet look, than use this fixating product. It will give you a James Bond-ey look, and it's 100% not sticky! You will be surprised at how well this might complement a classy evening.
It is also very easy to unglue once the fun is over. The bottle will last for a long while because you only need a very small amount in order to achieve the desired look. Just make sure to spread it evenly throughout your hands and then into your hair.