Stray Kids is an incredibly famous boy band from South Korea. It was formed through a reality show owned by JYP Entertainment. At the moment, there are eight members: Bang Chan, Lee Know, Changbin, Hyunjin, Han, Felix, Seungmin, and I.N, but they used to be nine with Woojin.
Although they do not have a big discography, they have a large number of appearances in reality shows and also some dramas. Luckily for them, they have reached international fame, and girls all around the world fall in love with them every single day.
They also plan on having a debut in Japan, which is a tough feat to achieve, considering that people there already have their well-established artists. In 2020 they actually managed to have one of their songs used as a music theme for the anime called Kami no To – Tower of God. Stray Kids kept things internationally friendly and also released a Korean and English version of the song.
How to Get Stray Kids Hairstyle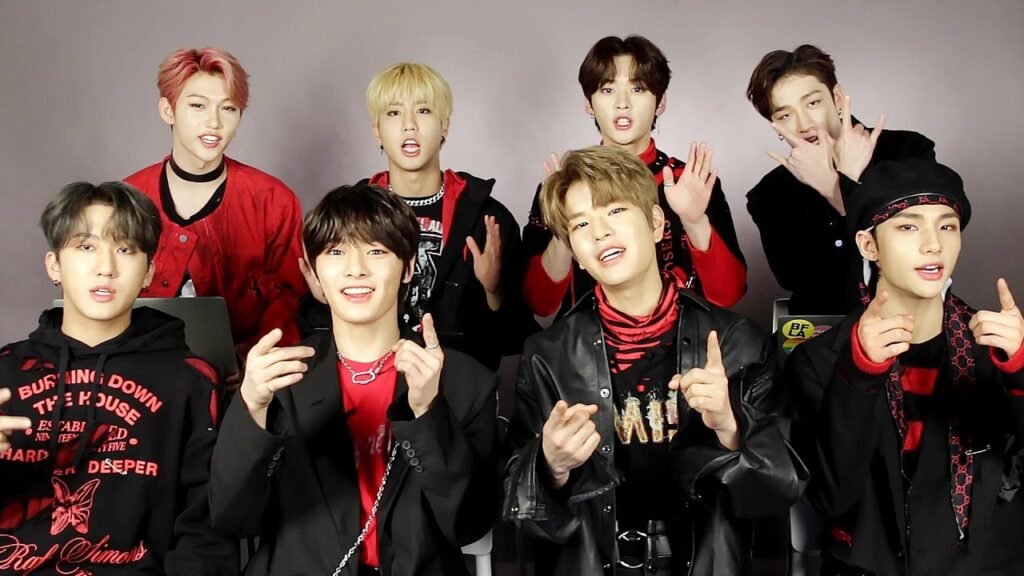 Their main hairstyles are bowl cuts and mullets. Bowl cuts universally look the same all around the world, but their mullets have a different approach as compared to their American counterparts.
The attention to detail is much bigger, and the transitions on the sides and the back are not so obvious. This results in an evenly looking mullet that is fly for every occasion. With enough skill, bowl cuts can easily be achieved at home.
This is manageable either by yourself or a friend. They require relatively low maintenance over time. Just make sure to trim it from time to time.
When it comes to the mullet, things get a bit difficult. This haircut requires a lot of close attention to the transition parts. We recommend going directly to a hairstylist when it comes to this choice. Overall maintenance is also required with time and not manageable from home.
In both cases, they have a secret: the hair looks extremely smooth, straight, and healthy. In case you have curly hair, you can achieve the straightness with a hair straightener, but keep in mind that this might damage it over time. When it comes to being smooth and healthy, the use of top quality products is required. Further, we will present some of the best choices when it comes to a Stray Kids Hairstyle.
Products to Use
HIS Professional Glider (Ionic Hair Straightener)
Let us get the curly hair out of the way first. This product is an absolute bestseller and can create dramatic results, even on the frizziest heads. It is also very easy to use in order to quickly straighten your hair. Luckily, it incorporates microsensors that can prevent future damage.
These sensors regulate the temperature and distribute it evenly across the ceramic plaque. The temperature is also manually adjustable in case you want to take things into your own hand. It is easy to pack, so you can take it with you wherever you plan to go.
L'Oreal Paris Elvive Extraordinary Oil
This product will achieve a soft and healthy look for your hair. It will nourish and transform it! It instantly melts when used on dry hair, so you don't have to worry about a greasy look.
The ingredients are carefully chosen and include luxurious plants such as the Camellia flower and the Golden Sunflower. These plants make sure that the moisture is five times denser.
How to use it? Just rub a dime size amount of cream on the length of the hair after you have washed and conditioned it.
Schwarzkopf Simply Color
As you might have noticed it; the shape of the hair is not the only characteristic of the Stray Kids look. They also have strong hair colors. To be more specific, deep dark and bright blonde.
You might want to adopt these colors as well. In order to do so, we recommend Schwarzkopf's permanent hair color. Every single one of their products is dermatologist tested to be non-irritating to the skin.
You can also be sure that this product is free from PPD & Ptd. After usage, you can enjoy a vibrant hair color from root to tip.