Tom Holland is a famous English actor. Although he had quite a few noticeable gigs before, he achieved stardom through the role of Peter Parker / Spider-Man in the Marvel Cinematic Universe. The films he first stared were Captain America: Civil War in 2016 and Spider-Man: Homecoming in 2017. From there, his fame only skyrocketed as Marvel kept on producing extremely well-received movies. Unexpectedly enough, Tom's talent was firstly observed in the Billy Elliot musical. This happened after he began taking dance classes in a hip-hop manner at Nifty Feet Dance School in Wimbledon. Lynne Page was the choreographer that spotted him.
Tom has lots of different upcoming projects. Of course, he will always be an action movie icon, but he will also star in a psychological thriller film set post-World War II called The Devil All the Time. A familiar face from the Marvel Universe is also set to join him: Sebastian Stan.
How to Get Tom Holland Haircut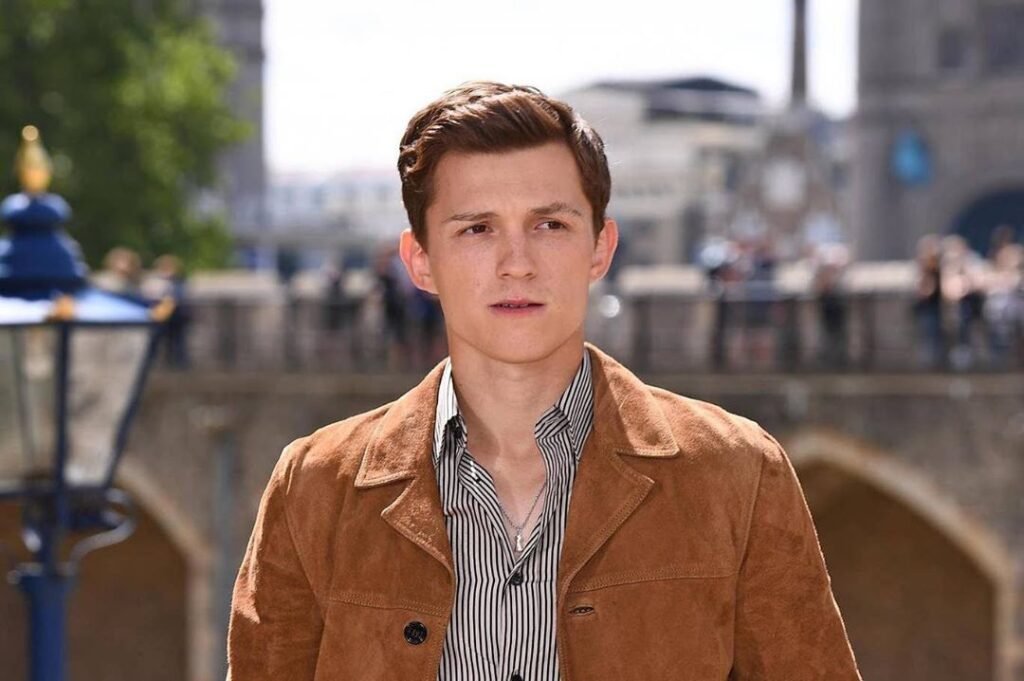 Tom always rocks medium length hair. The approximative size is somewhere about 5-6 inches, but you can adjust according to your personal preferences. The style is traditionally tapered and almost always manually cut with scissors. He never shows any portion of the scalp, so skin fades are a "no go". He combs his hair backward and, from time to time, likes to give it a wet look.
You need to go to the barbershop for this one. First of all, you have to grow your hair out a bit longer than what you would like the haircut to be. This is required in order to give the barber room to work, and, of course, give you some options when it comes to length. This style suits almost all head shapes, especially if you have a healthy hairline.
When it comes to the beard, Tom goes for a full clean shave. You can do it just like him, but nothing really stops you from growing a beard as well. Just make sure to keep it well trimmed!
Products to Use
Man Made Hair Pomade
You want it all to fall back in a classy manner? Well, of course, you will need some hair pomade. After you got your new haircut and had the time to wash your hair, just add some of this product for the final styling touch.
After that, your hair will fall backward, just like it's supposed to. Luckily this product is also water soluble in case you want to blend it a bit. It will last all day long, so just applying it one time will suffice. It also smells lovely.
Kenra Platinum Hair Spray
With this hair spray, you will make sure that everything stays in place for as long as needed. Every man who stylizes his hair should have some fixative spray around. You never know when you might need it because of lots of reasons like moisture and humidity. Go bold and go secure with this one!
Sexy Hair Style: Slept In
Sometimes you might want to go for the "a bit wet" style. This is exactly what this product can achieve for you. You just put a bit of in on your palm and gently apply throughout your head until the desired look is achieved. Your hair will also get a nice looking shine from this crème. If you have thinner hair, then lucky you, Slept In adds a thickness effect as well.
Fuller Brush Men's Classic Hair Comb
Hey, it says it right in the name: it's a classic! You will always need a nice comb around for when a strand or two go wild. Just swoosh it up, and then you're ready to get back into the action.
This one is pocketable so you can take it with you anywhere you go. It does all the detangling you might need and suits all types of hair. This is a trusted brand since 1906, so you can bet you will get a long-lasting product.